Attend a workshop and/or book a speaking slot
Wednesday 27th September 2017, 6.30 – 10pm
Sunday 8th October, 10am – 5pm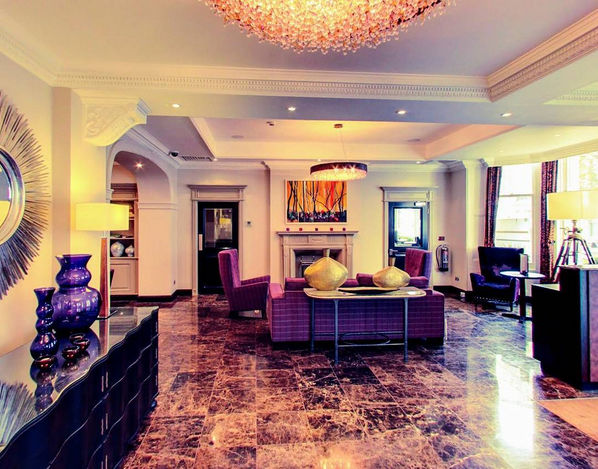 Have you ever taken part in a panel discussion?
Maybe public speaking is the norm for you – you're used to planning your speech carefully, practising your delivery and taking control of your speaking environment.
Well, being on a panel is a whole different ball-game. Read more…
I had my laser session following the 'Speak up like a DIVA' public speaking event which was truly valuable.
I have now secured my first speaking engagement on 1st June. The reason I am endorsing Shola Kaye is after the event and our laser session I have the tools, feedback and knowledge of how to put together a talk that will be engaging and potentially client attracting too.
Thank you Shola Kaye your approach has made a big difference to me and how I create my talks going forward.
Julie Deeks
WHY DID I START SPEAK UP LIKE A DIVA?
SPEAKING TO 1500 PEOPLE AT A RECENT ENGAGEMENT
Speaker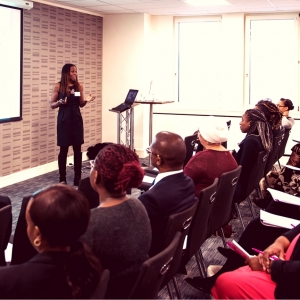 Do you need a different kind of speaker?
A speaker with entertaining keynotes with clear frameworks and a take home message? I speak to women who need to find their voice and to people who need to build bridges with clear and powerful communication.
Trainer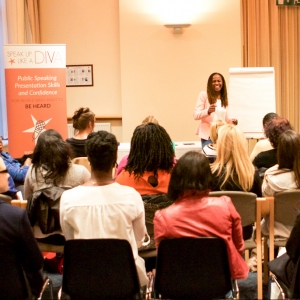 For women who want to be heard…
Do you want to create more opportunities for yourself or your business using public speaking? I'll help you achieve your goals 1-to-1, online or at my regular Central London speaker training events.
Singer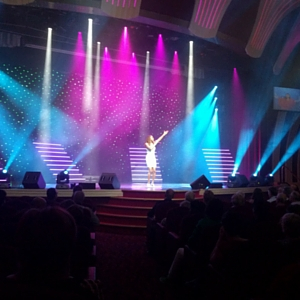 International performer
As a professional entertainer I'm used to appearing in front of large audiences and captivating a crowd. Let me show you how during our coaching or training sessions. Or just find out more about my singing career.
Shola is a professional singer, an award-winning public speaker and speaker trainer. With an undergraduate degree from Cambridge and a PGCE from Oxford University, she's been teaching, training and coaching at schools, universities and corporates for more than a decade and is also a qualified NLP Practitioner. Her book, How to be a DIVA at Public Speaking is an Amazon.com bestseller and she has created a variety of online courses.

In the past Shola worked as a business consultant and account director in the USA and UK.

For organisations looking for a speaker with a difference,

Shola offers keynote talks and coaching workshops for associations, corporates and schools.
For women

who want to work on speaking up, gaining confidence and finding their voices: Shola offers 1-to-1 sessions, group coaching and live events.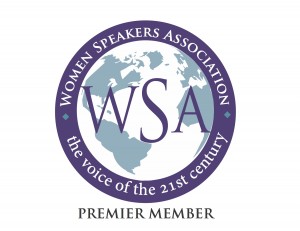 Shola was the opening and closing speaker at our event and tailored her speech to cater for needs of the audience. She is a brilliant speaker.

An absolute professional, she was very easy to work with and her style is an entertaining combination of high energy, humorous tales and warm authenticity. There was a powerful take home message behind every story she shared and our attendees were fully engaged from the first moment.

I look forward to inviting Shola back to other events here at Lloyds.
Shola offered our startups a fantastic workshop exploring the art of presenting confidently which really showed at the demo day pitches at the end of our cohort.

Her experience as a singer was invaluable and showed how skills can be easily transferred across into the business world. The workshop was highly engaging and the startups came out full of energy, a new found confidence and had vastly improved their pitch.
Companies I've performed for or worked with:
Save