PUBLIC SPEAKING. CONFIDENCE. FREEDOM.
Feel the fear & SPEAK UP anyway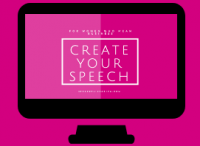 Write your next speech fast, and without the hassle. Get the FREE mini video series NOW.
Boost your business, build your career
Do you clam up whenever you get in front of a group? The confident, chatty you disappears and you become wooden, robotic or worse – you forget what you wanted to say in the first place!
Maybe you worry about how to best present your material so you can build credibility or win business.
Hi, I'm Shola, an award-winning speaker, a speaker coach and a professional singer. I went from being scared of speaking up, to enjoying my time in front of an audience. And you can too!
I love working with naturally quiet and introverted clients who know it's time to make the most of themselves and be heard, whether they're self-employed or they work in corporate. And if you're an extrovert worried about making a fool of yourself in public, don't worry, I've got you covered!
Whether you want to build your business with speaking and workshops, overcome nerves or perform better in work meetings, I can help.
I also speak, deliver workshops and run corporate training.
Book a 10 minute 'get started' session with me to see if we can work together.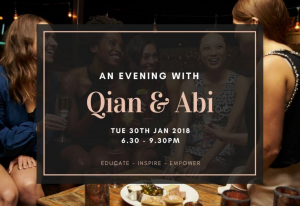 Next Event: An evening with Qian and Abi
30th January 2018
6.30pm – 9.30pm
Later this month I'll be speaking at this event organised by aesthetician Qian and high performance coach, Abi. It's called 'Speak with confidence and master your make up' and will take place in Central London. Refreshments will be provided and you'll hear from me and from an award-winning make up artist as well as having the chance for some structured networking.
Find out more about Shola's other talks, workshops and speaking events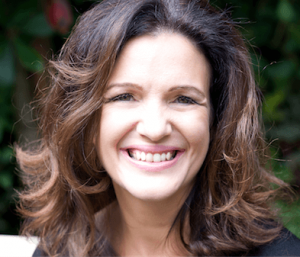 Clients show some love: Ruth Kudzi, Success Coach
I went to Shola's Harpers Bazaar at Work event and it was one of the best of 2017 for me.
Shola is a talented speaker and delivers her content in an engaging way, the workshop was interactive and fun and the hour seemed to go by quickly. She shared different techniques with us that we could practice which meant we all left with new (or improved) skills.
I was so impressed by Shola that I have asked her to do some training for the women on my mastermind.
Hi, I'm a professional singer and a multi award-winning public speaker and speaker trainer. With an undergraduate degree from Cambridge and a PGCE (formal teaching qualification) from Oxford University, I've been teaching, training and coaching at schools, universities and corporates for more than a decade and I'm also a qualified NLP Practitioner. Before that I had a corporate career in New York and London.
OK, that's my CV,  BUT…the honest truth is that I used to HATE public speaking and even once got fired for being too afraid to speak up during work meetings. I would NEVER ask questions at conferences and ALWAYS sat at the back during workshops and lectures so I wouldn't be selected by the trainer.

If any of that rings a bell for you, don't worry. Things CAN change. Book a 30 minute session with me to discuss how I might be able to assist you.
And if you need help getting your message out there then let's work together to create a kick-ass speech. Clients call my coaching 'creative, intuitive and structured'.
The time to overcome your blocks and fears around speaking up is now!
So get in touch.