Thank you Shola for the precious & priceless gift yesterday! I have spent thousands of pounds & countless hours learning & training!
Never before have I had a coaching session so precisely & perfectly made to fit the job in hand!
That one short session got me through a very challenging speech & will serve me for the rest of my life!
Lena Julie Porter
Speaker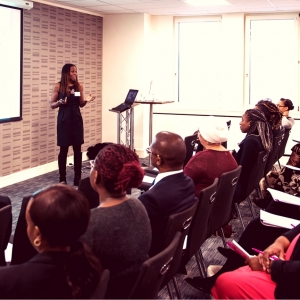 You need a different kind of speaker
I have entertaining keynotes with clear frameworks and a take home message. I speak to women who need to find their voice and to people who need to build bridges with clear and powerful communication. I also speak at schools and colleges.
Trainer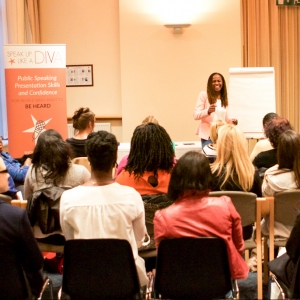 For women who want to be heard…
Do you want to create more opportunities for yourself or your business using public speaking? I'll help you achieve your goals 1-to-1 or at my regular Central London speaker training events. I also provide bespoke corporate training.
Singer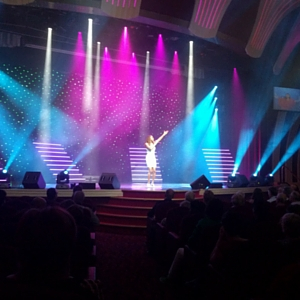 International singer
I'm a professional singer with an electric stage presence for your sparkling event. Motown and Jazz are my specialties. I use the power of music in my speaking and coaching to lift your spirit and grab your attention. I sing in a variety of line-ups, from solo to 7-piece. Learn more…
SPEAKING TO 1500 PEOPLE AT A RECENT ENGAGEMENT
WHY DID I START SPEAK UP LIKE A DIVA?
SOME OF THE COMPANIES I'VE WORKED WITH
Shola is a professional singer, an award-winning public speaker and speaker trainer. With a PGCE from Oxford University, she's been teaching, training and coaching at schools, universities and corporates for more than a decade. She's  the former president of Grosvenor Square Speakers and recipient of the Triple Crown award at Toastmasters International. She is also a qualified NLP Practitioner. She has studied stand up comedy and has a gold medallion with distinction in performance reading.
In the past Shola worked as a business consultant and account director in the USA and UK.

For organisations looking for a speaker with a difference,

Shola offers keynote talks and coaching workshops for associations, corporates and schools.
For women

who want to work on speaking up, gaining confidence and finding their voices: Shola offers 1-to-1 sessions, group coaching and live events.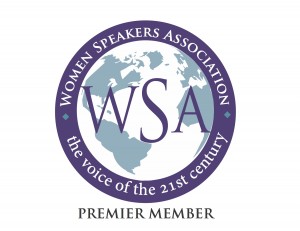 Shola was the opening and closing speaker at our event and tailored her speech to cater for needs of the audience. She is a brilliant speaker.

An absolute professional, she was very easy to work with and her style is an entertaining combination of high energy, humorous tales and warm authenticity. There was a powerful take home message behind every story she shared and our attendees were fully engaged from the first moment.

I look forward to inviting Shola back to other events here at Lloyds.
Shola offered our startups a fantastic workshop exploring the art of presenting confidently which really showed at the demo day pitches at the end of our cohort.

Her experience as a singer was invaluable and showed how skills can be easily transferred across into the business world. The workshop was highly engaging and the startups came out full of energy, a new found confidence and had vastly improved their pitch.
Save