PUBLIC SPEAKING. CONFIDENCE. FREEDOM.
Feel the fear & SPEAK UP anyway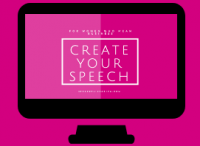 Write your next speech fast, and without the hassle. Get the FREE mini video series NOW.
Boost your business, build your career
Do you clam up whenever you get in front of a group? The confident, chatty you disappears and you become wooden, robotic or worse – you forget what you wanted to say in the first place!
Maybe you worry about how to best present your material so you can build credibility or win business.
Hello! I'm a public speaking coach, trainer and NLP practitioner.
I help clients to gain confidence 'on stage', overcome nerves, to grow their businesses with public speaking and to take their careers to the next level with assured, on-point communications.
As a professional performer, I also help with voice and intonation using a variety of breathing, vocal and articulation exercises to build stamina, improve tone and increase projection.
Typical clients include:
coaches and entrepreneurs who would like to speak to find clients but have trouble creating an engaging and tightly structured speech, telling compelling stories from stage, crafting a gentle and inviting offer that gets 90%+ of the room to take action and finding speaking opportunities.
corporate employees who are interviewing for jobs/climbing the career ladder and need to become concise, articulate communicators who project an air of leadership and gravitas.
university lecturers who would like to become more entertaining and engaging speakers.
business owners and subject-matter experts who would like to monetise their expertise or share their knowledge by creating a lecture or workshop, but have no idea where to begin.
individuals needing to hone a business pitch, whether to apply for investor funding or to speak during a business networking meeting.
organisations looking for bespoke or off-the-shelf training on subjects such as thinking on your feet, networking, becoming a more engaging speaker, making more exciting videos for social media and more.
I use a 'framework' approach to help clients stay present to their audiences during communication. This is particularly useful for those that frequently find themselves in situations where they have to speak to small groups or participate in work-related conversations and need to avoid rambling or under-sharing.
I use the D.I.V.A. model (Dynamic, Inspiring, Valuable, Authentic) to ensure my clients are all-rounder public speakers, giving them an easy way to check that their communications tick all the boxes.
Whenever I run an evening workshop I invite my clients to come and speak at no charge, giving them valuable additional experience in front of a group.
I also speak, deliver workshops and run corporate training.
Interested in 1-2-1 private coaching? Purchase a 40 minute online taster session at a reduced rate.  Email to find out more.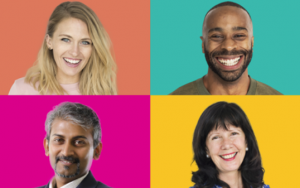 Next public talk: National Franchise Exhibition
Birmingham NEC
16th February 2018
all day
I'll be giving a keynote speech on entrepreneurship at the National Franchise Exhibition at Birmingham's NEC. I'm on at 12.15pm.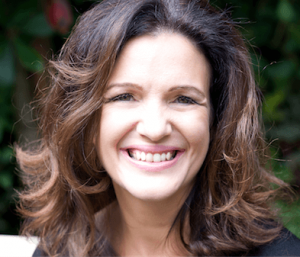 Clients show some love: Ruth Kudzi, Success Coach
I went to Shola's Harpers Bazaar at Work event and it was one of the best of 2017 for me.
Shola is a talented speaker and delivers her content in an engaging way, the workshop was interactive and fun and the hour seemed to go by quickly. She shared different techniques with us that we could practice which meant we all left with new (or improved) skills.
I was so impressed by Shola that I have asked her to do some training for the women on my mastermind.
I used to HATE public speaking. I would NEVER ask questions at conferences and ALWAYS sat at the back during workshops and lectures so I wouldn't be selected by the trainer.

If any of that rings a bell for you, don't worry. Things CAN change. Let's have a chat to see how I might be able to help you.
And if you need to get your message out there then let's work together to create a kick-ass speech. Clients call my coaching 'creative, intuitive and structured'.
The time to overcome your blocks and fears around speaking up is now!
So get in touch.