Live Events
Each month there's a live evening event in Central London. The focus is on giving you skills you can apply immediately. Pre-book a speaking slot for 5 or 7 minutes, or just enjoy a highly interactive workshop in a friendly environment. We also have a 1-day beginner's course and a 1-day course for women who want to get ahead in business or in the workplace. Nearly everyone gets the chance to take to the stage and speak to the group.
NEXT DATES: Evening sessions on Weds September 27th and Weds October 25th at Rydges Hotel, Gloucester Rd.
1-day workshop on Sunday October 8th in Central London (Kensington/Westminster area).
1-to-1 Private Coaching Sessions
Do you need to speak up at work to get that promotion or pay raise? Or maybe your business isn't growing because you're afraid of going out there to promote it. For those that want in-depth personal coaching Shola offers a variety of ways to help you build your confidence and your voice, delivered via Skype or in person.
All the coaching packages come with amazing bonuses including public speaking opportunities at our events, so you can put what you learn into practice.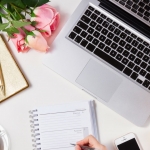 Want to upgrade your speeches to the next level?
Need to find that edge that will help you become competent and confident?
Want to earn more money or win more clients through speaking?
Need to power up your networking?
Want some tools, tips and insights you can apply quickly and without fuss?
Don't worry.
Speak Up Like A Diva was created to get you speaking up, speaking out and being heard. You'll be ready for anything on stage and will project confidence and capability.
You'll receive no-brainer frameworks that will help you build your credibility and get ahead.
Plus we'll show you how to add your own unique flair to your speeches so they reflect who you truly are.

Find out about our events!
We'd love to see you at the next one. Discover public speaking hints and tips, gain experience and overcome fears. What's not to like?