E-book freebie – 31 Terrific Public Speaking Tips
Does public speaking bring you out in hives?
Do you have nightmares at the thought of standing up in front of a group?
Do you tremble at the prospect of having all eyes trained on you?
Calm your nerves with the free, downloadable e-book, "31 Terrific Public Speaking Tips". Flip through and find techniques to relax before a big speech, hints to help you slow down and deliver powerfully, and other quick hits to help you reduce your anxiety and increase your preparation.
This e-book is full of practical tips you can apply straightaway to put you at ease and set you on the path to acing your speech.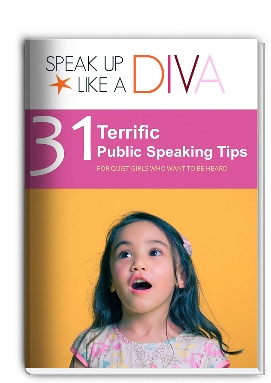 You will be added to our mailing list but we NEVER spam! You will simply receive periodic emails containing useful tips and tricks to help you become a confident speaker, and you can unsubscribe at any time. But we just want to help you become the best speaker (we know) you can be!