Save
Public Talks and Workshops
TEDx Peckham
July 29th 2018
I'm delighted to announce that I'll be one of the speakers at TEDx Peckham later this summer.
The theme is 'A Seat At The Table'. I'll be speaking on communication strategies and women in the workplace. See Eventbrite page.
Find out more about Shola's public talks and workshops.
Women of Silicon Roundabout
26th & 27th June 2018
I'll be one of the speakers at the jam-packed with value event, Women of Silicon Roundabout, taking place at the Excel Centre.
I'll be speaking about impromptu speaking strategies and dealing with difficult questions. Buy tickets
Speak with confidence and master your makeup
April 17th Evening, Central London
Qian and Abi Present: Speak with Confidence and Master Your Makeup
I'll be running a short public speaker training at this event. Come along for networking, refreshments, talks and more. See Eventbrite page.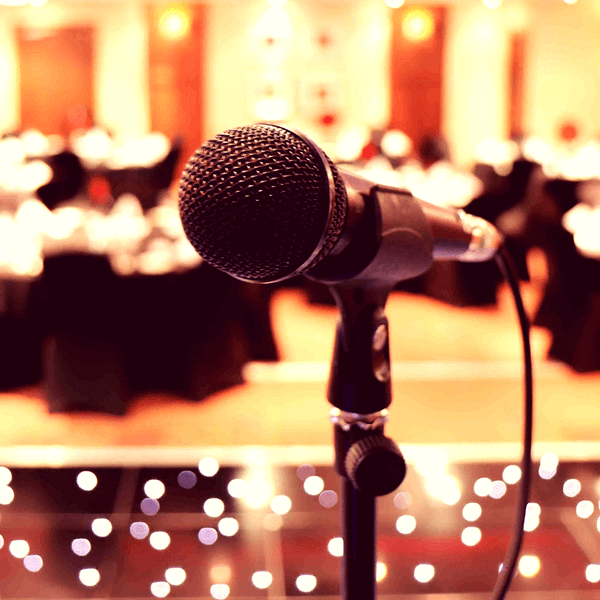 Novotel Greenwich
March 31st 
morning
I'll be running a public speaking session during the morning as part of a 1-day training. We'll explore How to be a D.I.V.A. at Public Speaking and How to Think On Your Feet. Get in touch if you'd like to find out more.
The Perfect 60 Second Business Pitch
27th February 2018
10am – 5pm
Do you network at groups like BNI, 4N, WIBN or Athena? If so, join Amy Deane, Motivational Business coach at Encourage, and Shola for a 1 day workshop showing you how to create the Perfect 60 second Business Pitch.
We'll be at boutique K+K Hotel in Kensington in the boardroom for a hands on workshop where you'll get to create a variety of new business pitches, receive peer feedback and more. Lunch is included.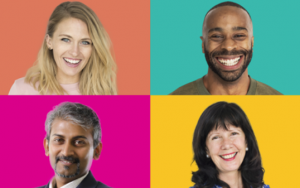 National Franchise Exhibition
Birmingham NEC
16th February 2018
all day
I'll be giving a keynote speech on entrepreneurship at the National Franchise Exhibition at Birmingham's NEC. I'm on at 12.15pm.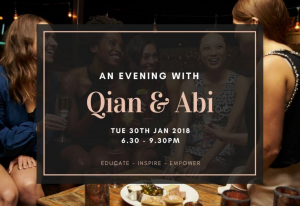 Next Event: An evening with Qian and Abi
30th January 2018
6.30pm – 9.30pm
Later this month I'll be speaking at this event organised by aesthetician Qian and high performance coach, Abi. It's called 'Speak with confidence and master your make up' and will take place in Central London. Refreshments will be provided and you'll hear from me and from an award-winning make up artist as well as having the chance for some structured networking.
Sadly this event has been postponed until later in the year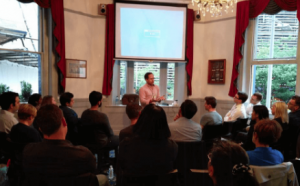 London Public Speakers
15th January 2018
6.30pm – 8.30pm
I'll be running a 1-hour workshop for London's most popular public speaking club. Stay Sharp, Think On Your Feet and Answer Difficult Questions.
Stay Sharp!
5th December 2017
8am – 10am
I'm stoked about the amazing opportunity to present my workshop 'STAY SHARP' for Harper's Bazaar At Work. Learn techniques to help you think on your feet. Enjoy breakfast, bubbles and networking at the elegant Devonshire Club and Hotel in the heart of the City, near Liverpool St station, London. SOLD OUT.
Communicate Like A D.I.V.A
8th November 2017
10.30am – 12.30
I'm honoured to be presenting my How to be a D.I.V.A at Public Speaking workshop at FOCUS, the organisation for expats based in London. Expect an interactive session that will show you how to be a public speaking all-rounder with some hacks that will get you speaking like a DIVA fast!