How Can We Help?
Search for answers or browse our knowledge base.
Empathy Keynote Speaker – Celebrating Black History Month with 10x Banking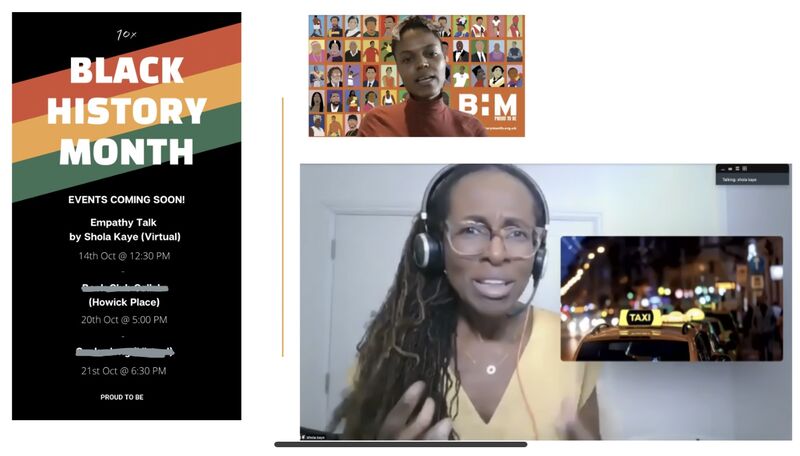 Thanks so much to 10x Banking for inviting me to speak at your black history month celebrations.
I loved the levels of participation, with attendees sharing who they are proud to be and identifying the actions they're up for taking to support diversity equity and inclusion in the workplace.
Shola Kaye LTD is a keynote, coaching and training company delivering talks, workshops and assessments to clients across the globe. Clients include Deloitte, IBM and Google. Our expert trainers and coaches are available to help your organisation with leadership, culture change, DE&I and communication. Please reach out to us at hello@sholakaye.net if you'd like to learn more or book a discovery call at sholakaye.com/15 to discuss your needs.