DOWNLOAD THE 2022 WHITE PAPER – EMPATHY IN THE WORKPLACE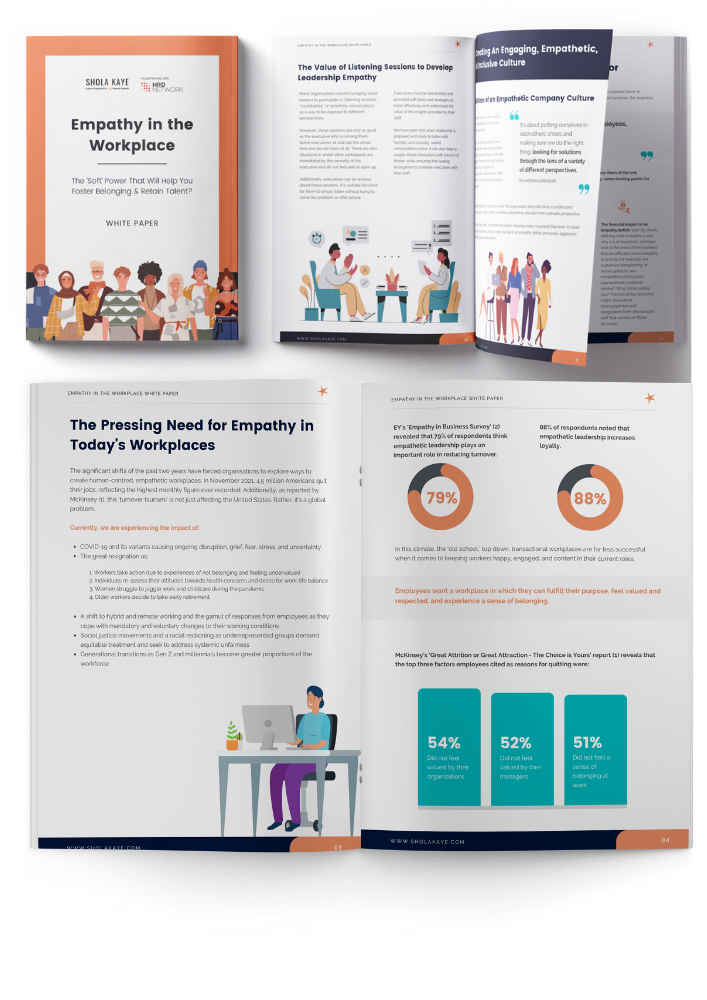 Empathy in the Workplace: foster belonging and retain talent
Insights and strategies from three executive roundtable discussions with fifteen international HR leaders, supported by up-to-date survey data. Created by Shola Kaye Ltd in partnership with HRD Network.
What's inside:
COMPELLING RESEARCH on the role of empathy when creating a loyal, inclusive culture
EMPATHY & LEADERSHIP – key actions your senior leaders and managers need to take
EMPATHY, CULTURE & BELONGING – what you can do to help engagement flourish
BUILDING A BUSINESS CASE – step by step strategies to win over your senior decision makers
A must-read document for senior leaders, HR directors, diversity equity & inclusion executives, and talent development professionals.
Get Your Copy Now
Your information will be kept safe and your privacy respected.
Unsubscribe at any time.