COACHING, COURSES & BOOKS
Time to INVEST in your speaking or your business?
Start here!! Some of the items are FREE.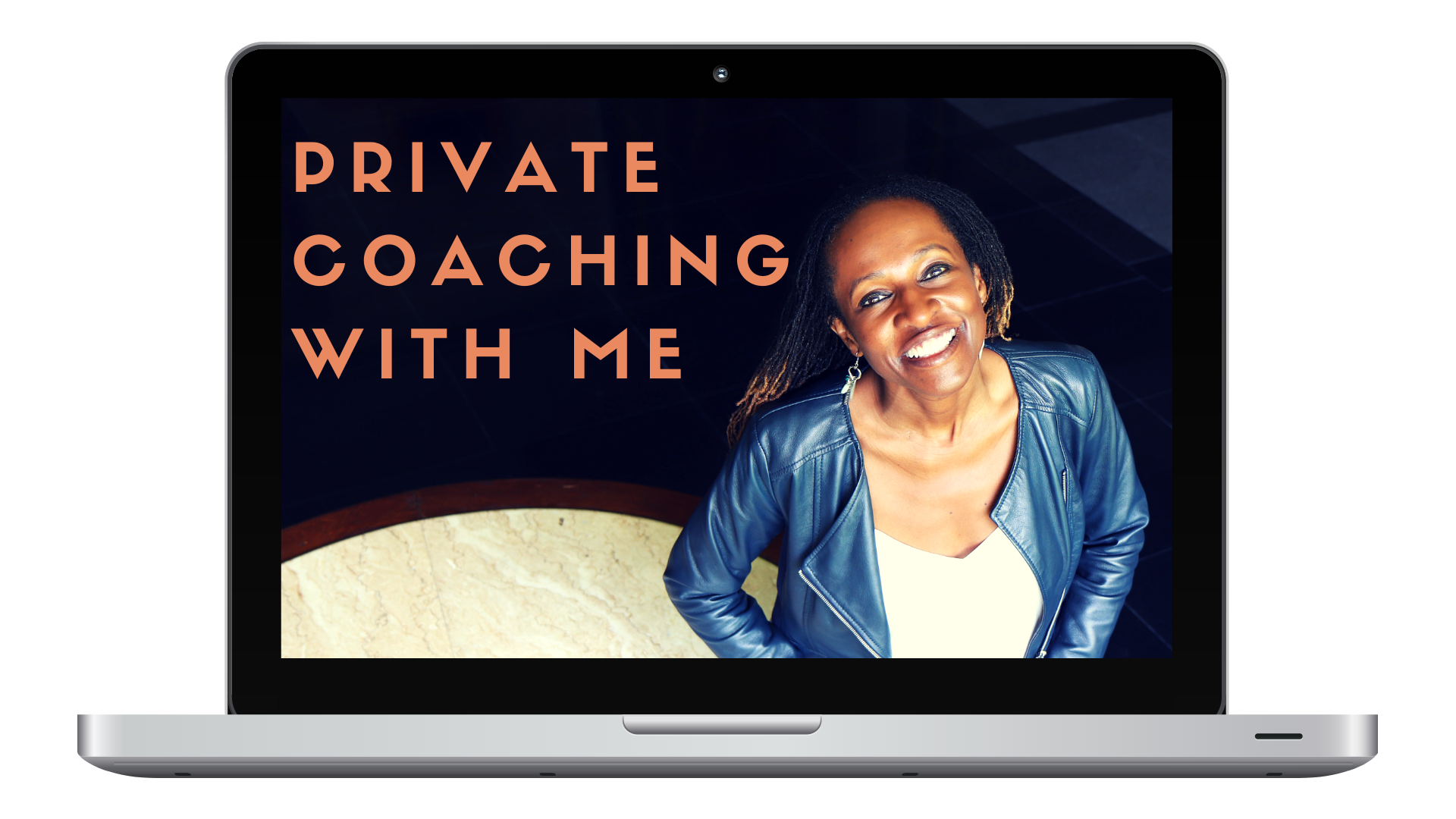 Private coaching with me
As a trained NLP coach, an award-winning speaker and your own personal cheerleader, I'd love to help you:
Prepare for that big conference
Improve your ability and build confidence at public speaking
Increase your presence and gravitas in front of groups
Speak up with clarity during meetings and interviews using handy frameworks
Find speaking opportunities
We can either work together intensively on a bespoke one to one programme or I can provide regular guidance and laser coaching while you work through one of my online courses. Drop me a message and let's get you making progress!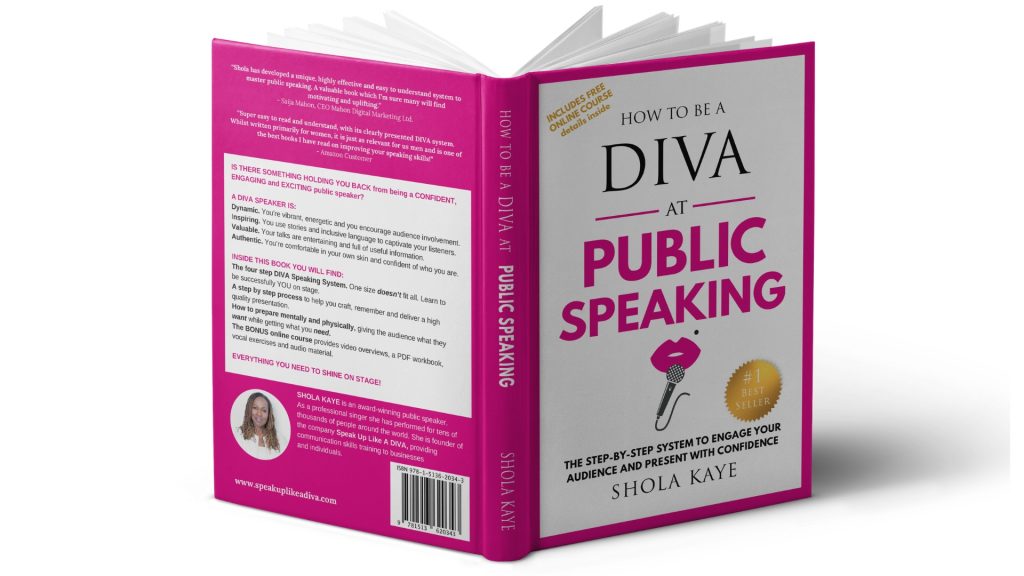 Yep, you TOO can be a D.I.V.A. at Public Speaking!
Learn how with Shola's Amazon bestselling book. AND it comes with a FREE online course that will show you:
breathing techniques to relax you ahead of a speaking gig
visualisations to give you confidence on stage
vocal exercises to help you step and and speak up like a boss
Buy in pdf, kindle or paperback format.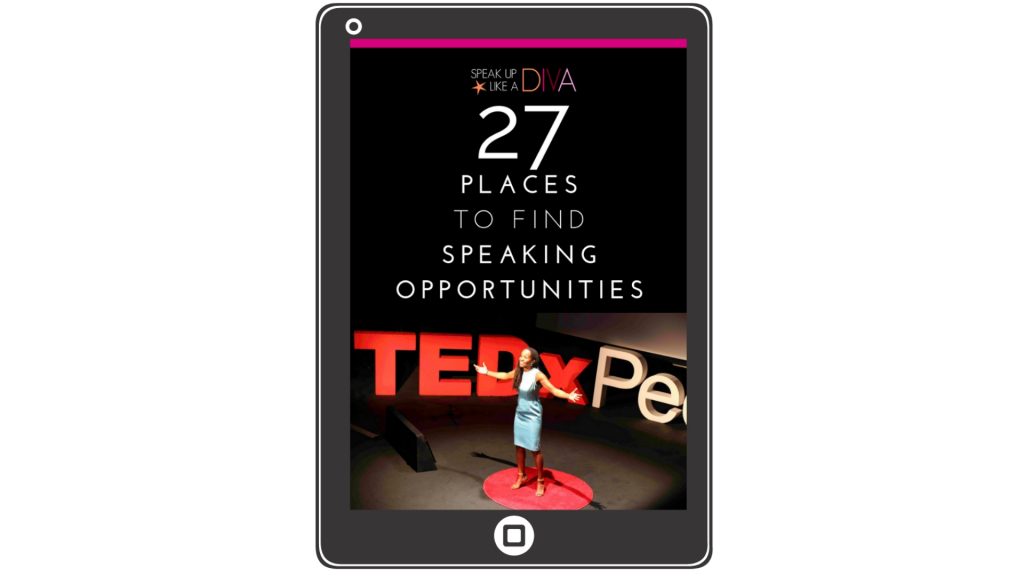 Want more speaking gigs? Then download this free guide to help you locate those all important stage opportunities.
Whether a novice, intermediate or experienced speaker there's something here for you!
PRICE: GRATIS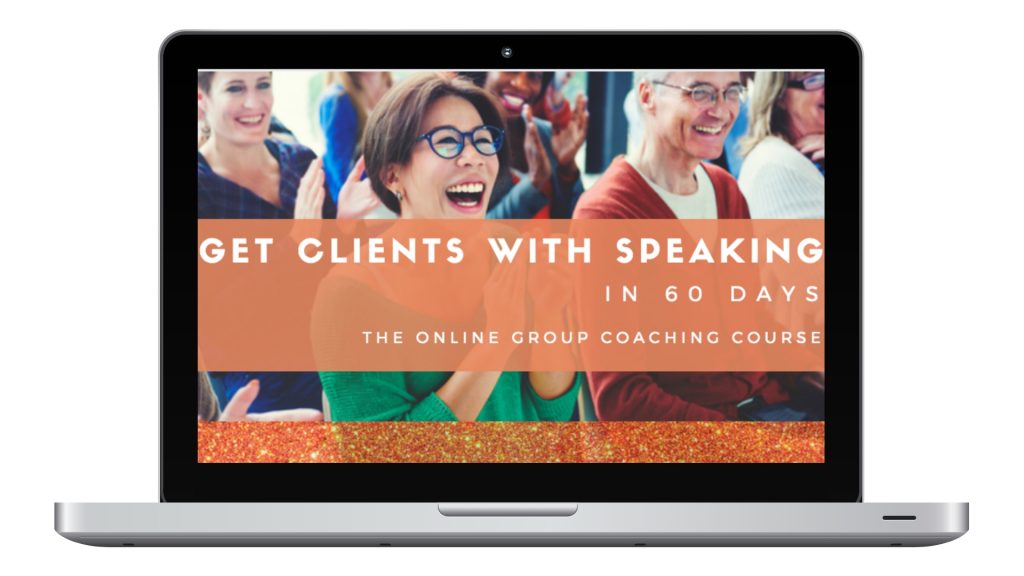 This in-depth online program is for business owners who want to get on stages and find more clients
Who'd say no to:
everything you need to build a business from speaking: how to find gigs; how to engage on stage;  effective rehearsal techniques and MUCH more
Bonus after bonus I don't have space to share here!!?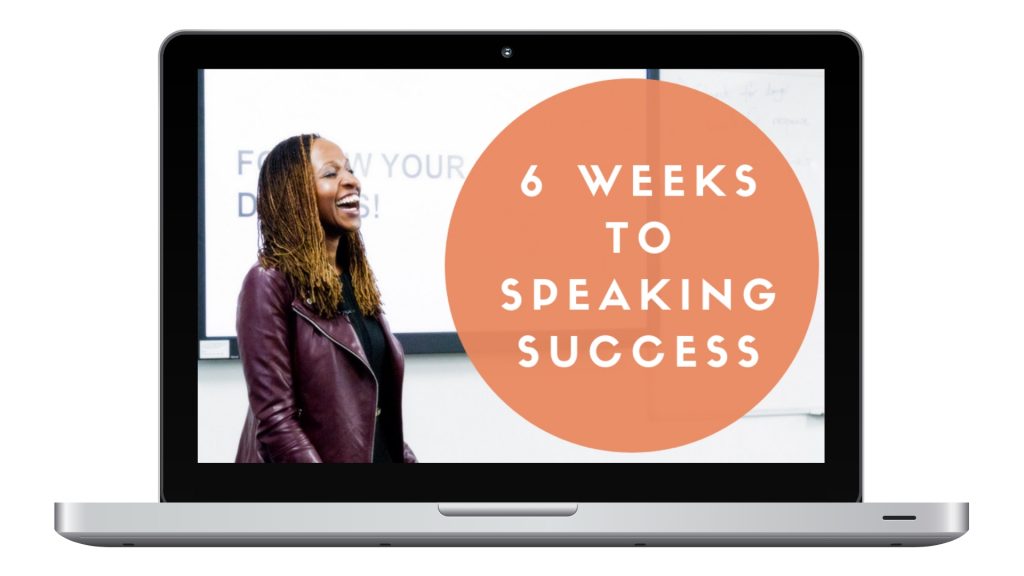 All you need to be an effective and confident speaker in 6 weeks! Includes:
Be FAB on stage with bite size lessons and helpful exercises to get you there
How to speak for up to 4 minutes with NO rehearsal – speak off the cuff with ease
How to rehearse your speech and feel confident on stage
Bonus modules to help you with body language, confidence and more
More than 6 hours of content