Resources for meeting planners and event organisers
Why book Shola?
Click the button to view a pop-up window explaining why you should hire Shola for your upcoming event.
Photographs
Download a variety of photographs of Shola you can use for your event. The link takes you to a Dropbox folder. You can select the photos you want before downloading.
Or use the hi-res photo below. Just right click to download.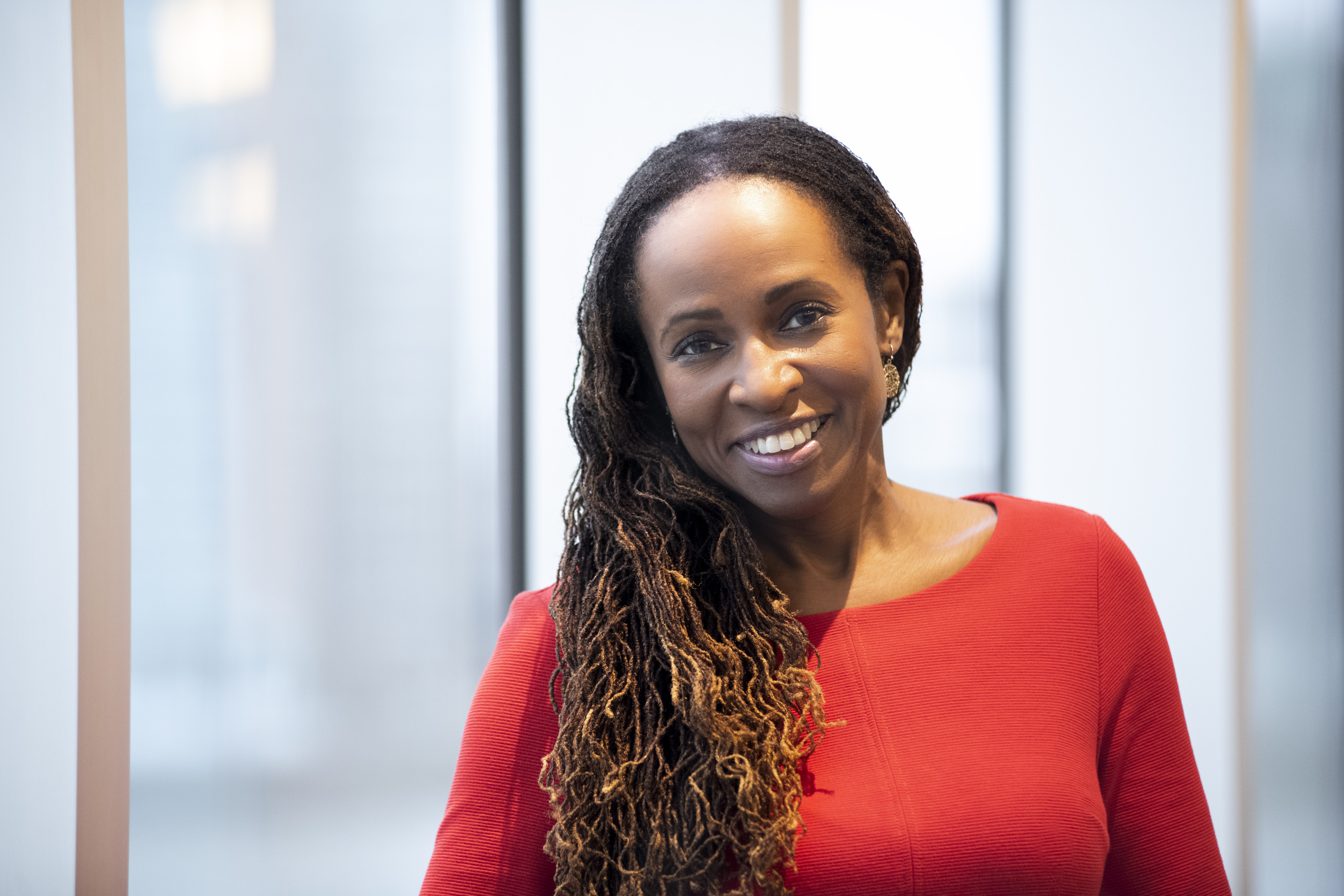 Biography
Shola Kaye is a communication consultant, author of two books and an award-winning speaker. Her keynote and masterclass topics include communication for diversity and inclusion, workplace communication, in particular for teams that deal with complex information, and workplace empathy. She also speaks about how to create a more inclusive environment for introverts, especially within the technical/data/STEM work space. She has a degree in Natural Sciences from Cambridge University, a background in IT consulting and spent more than 15 years as an international performer, which has been the foundation of her unique, creative and energetic approach. Shola has been featured in Marie Claire, Harper's Bazaar and on the BBC.
A/V requirements
Shola prefers to use a wireless lavaliere microphone. If this is not available please provide a wireless, hand held mic as she likes to move around when she speaks.
Shola will email you her presentation a few days before in PDF and PowerPoint format, unless you state otherwise. If you need Shola to bring her own laptop, loaded with the presentation, please let us know at time of booking and tell us what kind of connection eg HDMI, VGA etc your projector has.
Photographs and video from your event
All footage to be provided to Shola within 14 days of the event.
Any questions, please email info@sholakaye.net
Logos
Right click on the images below to select and then copy or save to your hard drive.