Inspirational Keynote Speaker on:
* Diversity and inclusion
* Communicating for belonging and impact
"It was one of the most popular events we have run; the feedback we received was fantastic! Shola was energetic and connected with the audience very well. We will certainly invite her again."
Gokce Tuna, Imperial College Business School
"Shola was extremely professional, the feedback we received off the back of her talk was fantastic… the audience were inspired and constantly engaged throughout the session, making this a great way to open our event. I would highly recommend Shola for any organisation that is looking for an inspiring / motivational speaker on communication in the workplace."
Victoria Legg, Business Growth Manager, NatWest Bank
Shola's keynotes help you create a diverse, inclusive workplace with a sense of belonging.
And her frameworks, workshops and interactive sessions equip individuals with the communication skills to speak up, be heard and play their part.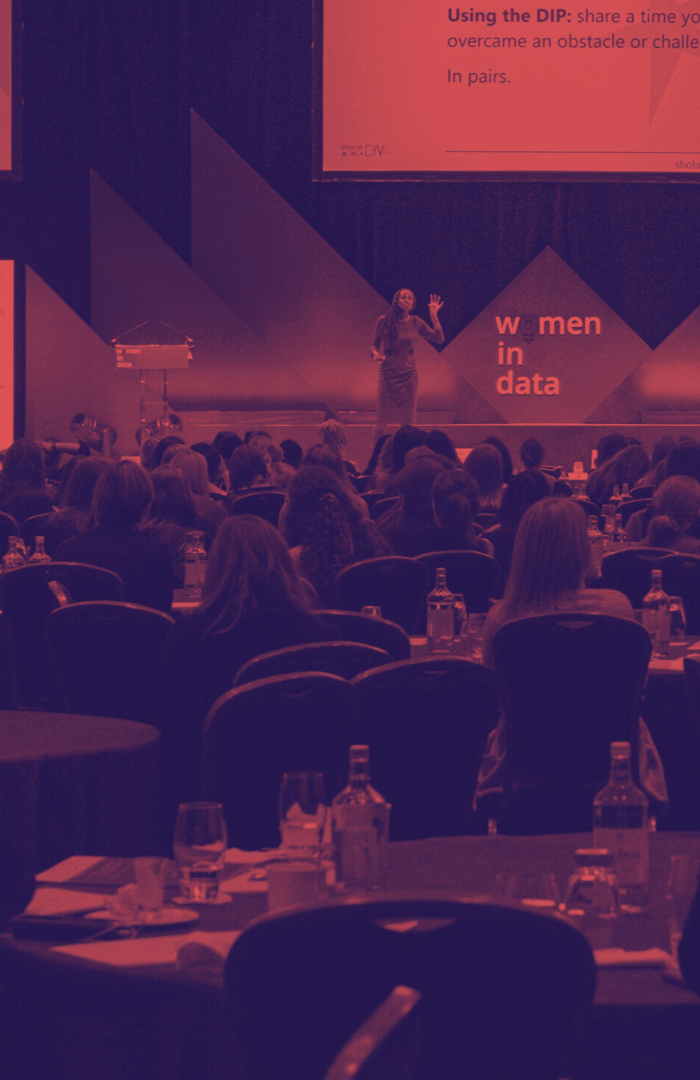 3 Steps to a more inclusive workplace
– How to build bridges and construct a culture of belonging
Who it's for: Conferences, corporates, events needing an inspirational and interactive closing keynote
Learning Objectives:
How to listen so people feel heard

How to ask questions in ways that open people up rather than close them down

What to do to make everyone feel they belong

The key ingredient that will help people bond at the office

Why a spirit of adventure can help increase familiarity

Construct a 30 day plan to keep the momentum up

Why it's not unusual to be afraid of what you might hear, and how to deal with the fear

Practice the 3 step framework that will break down barriers and create understanding
Introverts and Extroverts – getting the best out of personality types
-It's not wrong, it's genetic! How to create a blended workplace where everyone can thrive
Who it's for: Conferences, associations, tech/STEM/Data teams, D&I initiatives, HR conferences, Senior leadership teams
Learning objectives:
Understand the neurodiversity that makes a case for introverts being a part of your inclusion initiatives

Learn how to get the best out of introverts on your team

Create an environment where introverts can flourish

Discover the biggest mistakes you're making with introverts on your team, and how to avoid them

Understand why introverts should never be expected to fake it til they make it

Discover how to blend your teams to maximise effectiveness and impact

Learn how to unlock introvert superpowers in areas where they typically fail to shine

Discover the unconscious bias that stops you making the most of your introverts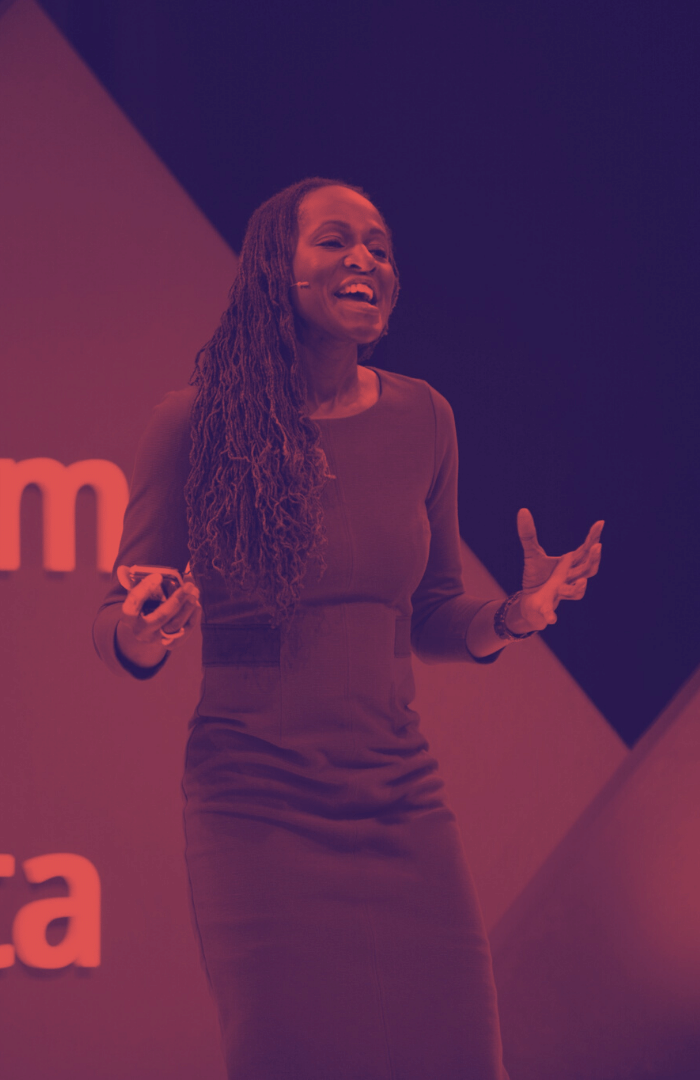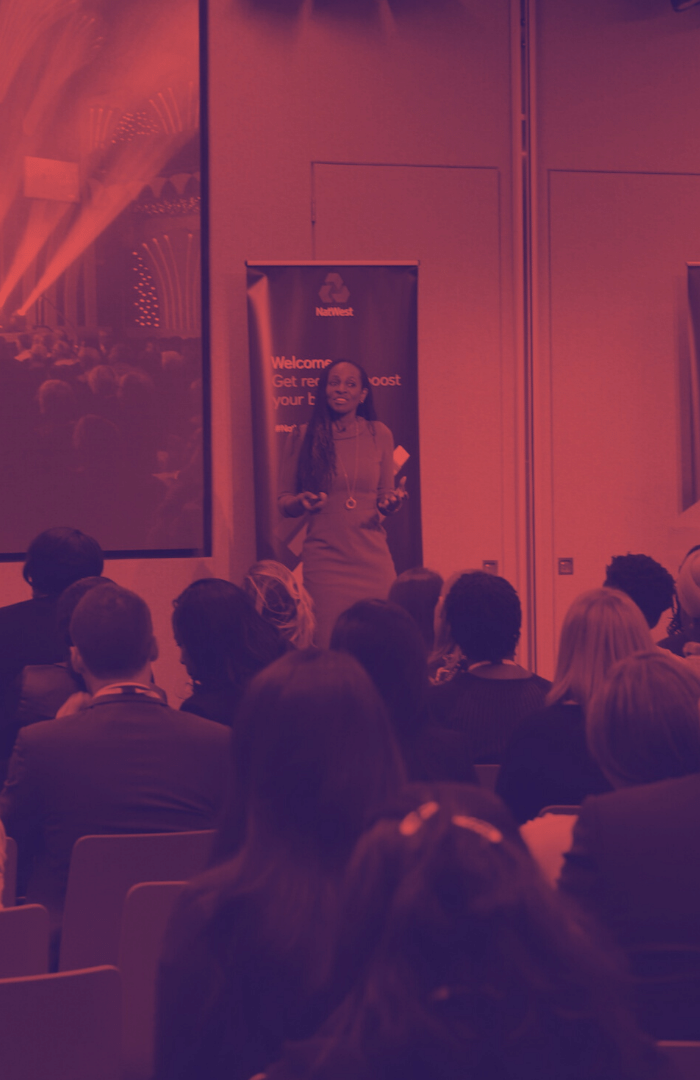 Speak Up on the Spot
– Stop holding back and start stepping up with these essential frameworks for meetings and conversations
Best for: Opening keynotes, tech/STEM/Data teams, away days and summits, diversity and inclusion events
Learning objectives:
Learn how to tell stories that pack a punch – even in 30 seconds

Discover how to express your ideas with clarity and impact

How to stop being interrupted by sharing your ideas in the right way

How to slow things down when it's moving too fast

Why the storytelling patterns you learned as a child might be losing you respect

Learn to cushion bad news so you never feel afraid to share what's going on

Make connections between you and fellow conference goers 

Break the ice fast at your meeting

Practise what you learn and hit the ground running back at work
How to be a D.I.V.A. at Public Speaking
– Get noticed within your organisation and industry by speaking on stages with punch, power and personality
Who it's for: Conference breakout sessions, events promoting diversity and inclusion, employee resource groups, STEM/data/technical teams, not just women!
Learning objectives
Learn why Aristotle is still relevant 2000+ years on

How to inspire your audience and invite them in to your world

How to tell stories that your audiences will thank you for

How to light up the stage without needing a personality transplant

Why you shouldn't start writing your talk in PowerPoint (or similar software)

Understand and use the 4 step D.I.V.A. formula to rock on stage

Discover how to create a high energy presentation even when your topic is dry

Identify your uniqueness as a presenter

How to avoid having to rewrite your speech 20 times before you're happy

Two confidence hacks that will help you overcome self-criticism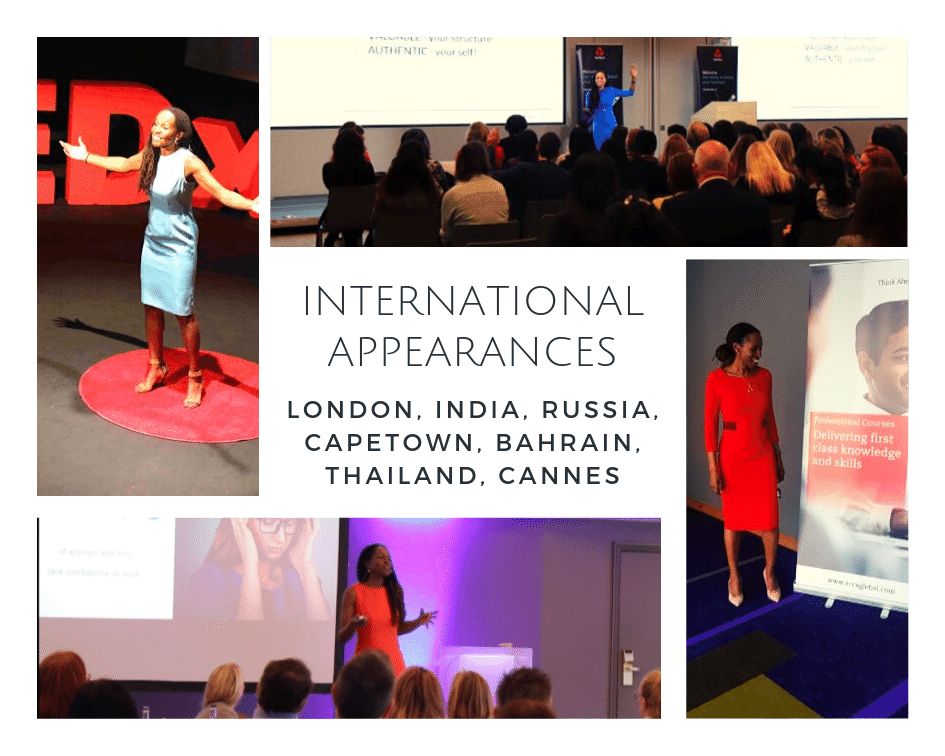 Shola has worked with brands around the world