Watch Shola's 2.5 mins virtual speaking reel
Watch Shola's 12 minute TEDx talk
Watch Shola's 3.5 minute in-person speaking reel
Speak up under pressure – 4 minute clip
Perfect for C-suite Execs looking to reduce churn, increase engagement, and improve the effectiveness of DEI initiatives.
You need a speaker…
who will engage and inspire your audience, whether that's thousands of people at a virtual event or a senior leadership team of ten.
Shola's messages are relatable, actionable and evidence-based. She speaks on Communication, Inclusive Leadership, and Diversity, Equity and Inclusion. The end result is more empathic, engaged, and productive workplaces with compassionate leadership and happier teams. Which tends to lead to lower turnover and greater profitability.
Trusted by:
Why is Empathy so important?
The world is changing fast. Employees are insisting upon inclusive workplaces that foster diversity, engagement and well-being. Don't get left behind. 
The role of empathy in the workplace:
Engagement: 77% of workers said they'd work longer hours in a more empathetic environment. – Business Solver
Innovation: 'Empathy makes you a better innovator' – Satya Nadella, CEO Microsoft
Diversity & Inclusion: More empathetic leaders are better at fostering more diverse and inclusive workplaces – Forbes
Well-being: Empathy can lower stress and is an antidote to burnout – Psychology Today
Emotional Intelligence, for the first time ever, is among the LinkedIn Top 5 Most Valued Soft Skills.
Invest in a transformational event
Shola's mission
Shola's experience as a Black woman working for corporates in the USA and Europe led to an  understanding of some of the challenges faced by underrepresented groups on multiple levels. Today she blends her background in the STEM, financial and creative industries to share clear, effective communication frameworks and insights that help people work better together. These are delivered in a high impact, engaging style.
Typical events include global company keynotes, leadership development sessions, diversity summits and industry conferences. Our team can also support Shola's front-end keynote speeches with longer training programs, train the trainer offerings, facilitation and licensed content.
A communications and inclusion specialist, award-winning international keynote speaker and author, Shola spent time in academic research at the U.S. Centers for Disease Control (CDC) followed by several years in IT consultancy and later returned to the U.K, working as an account director for global clients in aviation and finance.
What people say
The team is already looking at ways of modifying and improving our communication skills by using the frameworks Shola outlined.
Maria-Katia Sanchez, HR Strategic Partner, The United Nations Population Fund
A joy to work with. The content was so powerful and authentically delivered, our teams are still raving about it today.
Victoria Morrison, Global Marketing Director, Hotwire PR
Have a question?
Download Shola's free PDF guide, Preparing for Empathy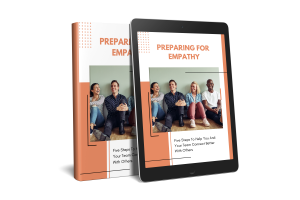 Fill in your details and you'll be emailed the PDF and will also get immediate access to the download page so you can start being more empathetic right now.
Your information will be kept safe and your privacy respected.