Meet the COMMUNICATION D.I.V.A.
Do your technical and STEM teams need to step up?
Are there people you need to be client facing but their communication skills aren't quite up to scratch?
Is it time to send staff to speak at conferences and events but first they need to up level their speaking game?
Are you looking for an enjoyable, hands-on, completely bespoke training on public speaking, persuasion, pitching and all-things personal impact?
Let me help your people improve their communication and become more productive and valuable. This will save you time and money.
I use simple, easy to understand frameworks and models. I help  people who like a straightforward, methodical approach to increase their influence and their utilisation at work.
In my world, DIVA has nothing to do with being difficult to deal with or highly strung. It's all about being the best communicator you can be.
DIVA is an acronym and it stands for DYNAMIC, INSPIRING, VALUABLE and AUTHENTIC. Everything I feel a communicator needs to be to appear confidently on stage, knowing they've checked all the boxes.
DYNAMIC: Be lively and engaging in your own way
INSPIRING: Tell stories and use language that draws your audience in
VALUABLE: Have the right presentation structure and useful content
AUTHENTIC: Be your best self 'on stage'
I believe that everyone has it within themselves to be an effective communicator.
As a soft skills expert, what drives me is helping those who traditionally aren't seen as strong presenters, for example, science and engineering professionals, technical and IT staff, accountants and introverts, to excel at public speaking, pitching for new business and influencing those around them.
That way they can succeed in those all-important leadership and sales roles that take them to the top of their professions or career paths.
As someone who studied the sciences and worked in IT consultancy before becoming a professional singer and performing internationally for the last 15 years, I believe I have a unique perspective.
My second book coming soon, Speak Up On The Spot, is packed with frameworks, models and structures to help make workplace communication straightforward.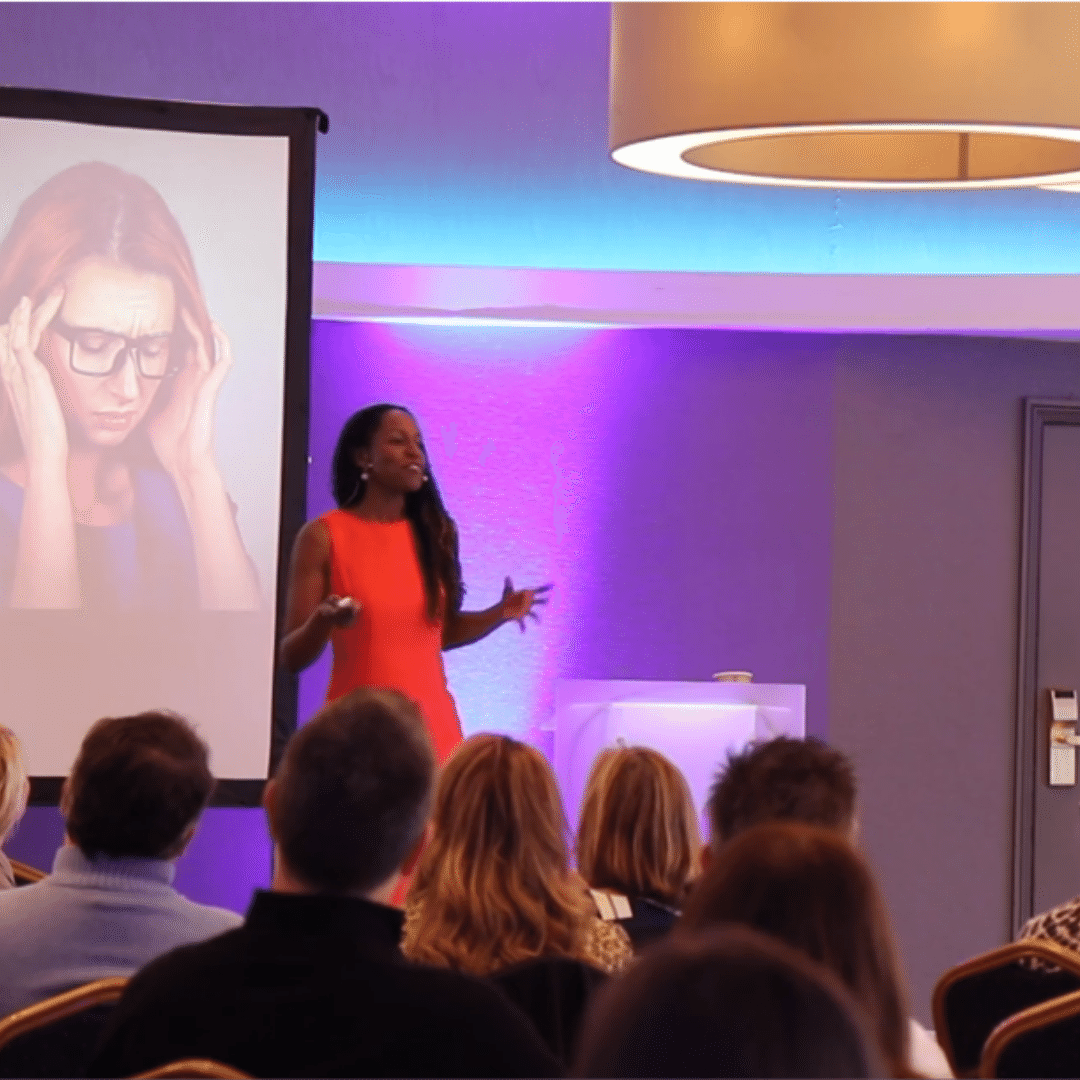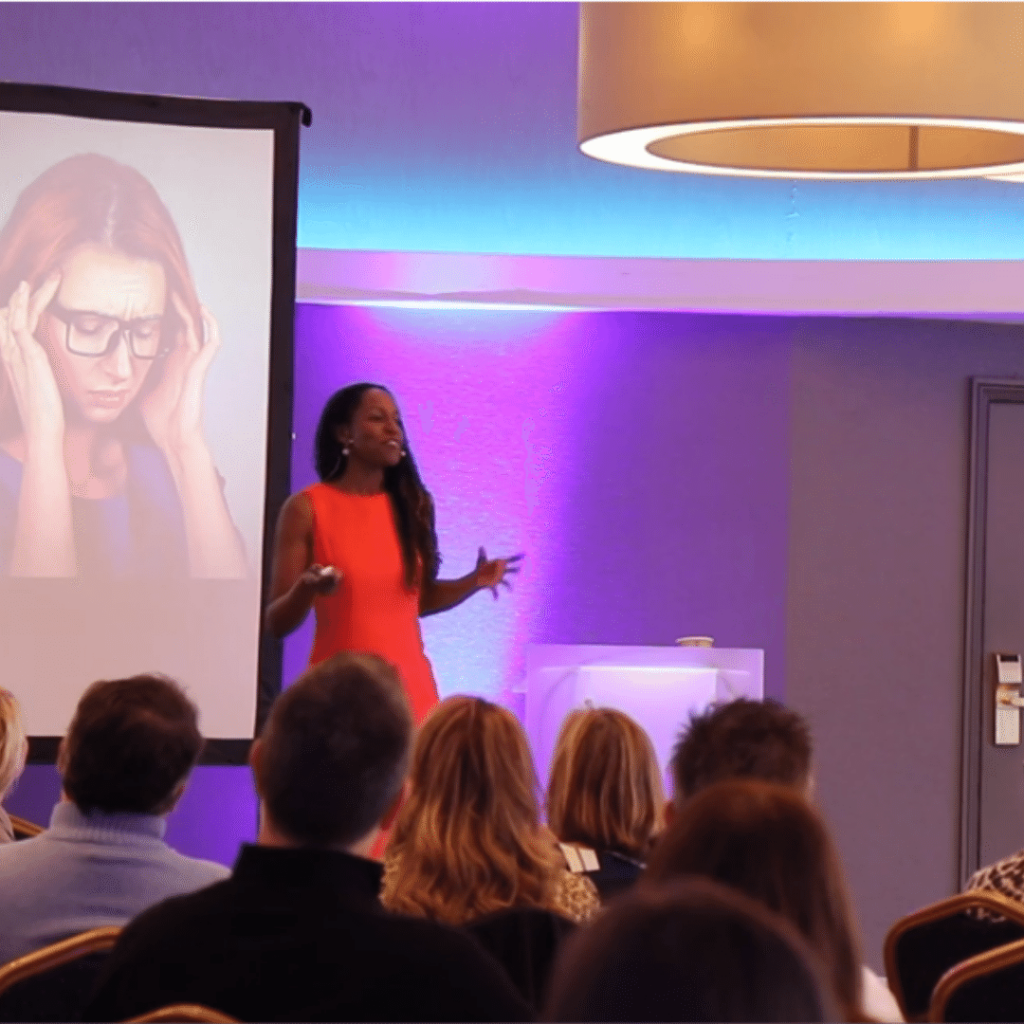 Speaking at a corporate event for the automotive industry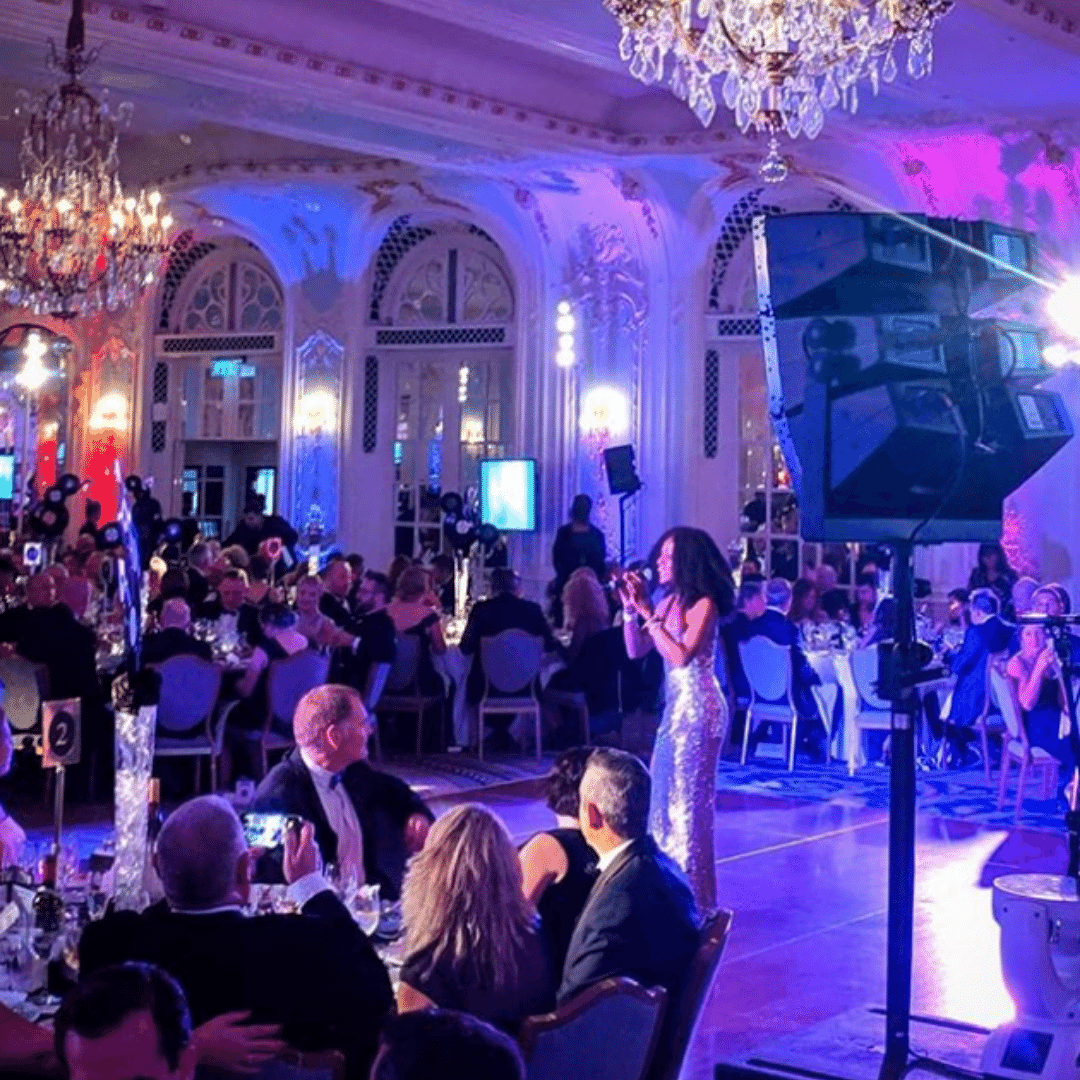 On stage at The Savoy Hotel
So many people see public speaking and communication as something to get 'right' by doing it by the book. They put pressure on themselves, become wooden, suppress their natural personality or just feel they can't do it and don't bother to try.
But what if we could take inspiration from our favourite artists? We don't expect Alicia Keys and Adele to sing in the same style.
Why should we all try to be cookie cutter speakers and presenters? My DIVA model is flexible and helps you to present like artist would…a bit of this, a bit of that. A subtle blend of tools and tricks to help you develop your own style.
Let's start with who we WANT to be rather than who we feel we SHOULD be, and move forward from there.
Why be Eminem in the privacy of your car but a mouse in the boardroom?
Let your individuality shine through and stop wasting energy on hiding who you really are.
D.I.V.A., and the many other frameworks and models I teach, will help you make the most of yourself and get ahead at work or in business.
The infotainment advantage!
INFOTAINMENT: Information plus entertainment
There are so many common threads between the worlds of business communication and music. An evocative title. A punchy opening. A memorable and repeatable message. Storytelling.
What lights me up as a speaker is sharing insights while inspiring my audiences to laugh and learn. I've performed on 4 continents,  recorded a couple of albums, studied stand-up comedy and I try to pack all that experience into making every keynote and workshop unforgettable. That sounds like a looong presentation but don't worry, I just give you the heavily edited highlights.
I make sure I deliver more than just entertaining fluff. Expect actionable lessons too.
All this from someone who once got in trouble at a corporate job for being too quiet and shy to speak up during meetings.
Expect to be empowered and uplifted with real-life stories interspersed with practical insights and applicable content. I get everyone engaged and involved so that transformation can begin during the speech. We're all in this together!