SPEAKER, CHAIR, FACILITATOR, PANELIST – INCLUSION & DIVERSITY EVENTS
SHOLA'S INTERNATIONAL WOMENS DAY 2022 – FEATURED KEYNOTE
***Break the Bias with Powerful Communication: Practical Skills for Challenging Bias***
In this session, we'll look at strategies to fight gender bias.
You'll walk away with practical tools and communication frameworks to make a difference.
What this session covers:
Common examples of gender bias and the damage they cause
Strategies for breaking bias
Calling out vs calling in – and how to decide which is appropriate, given your situation
Common gender-related microaggressions and strategies for responding to aggressors
Bystander interventions for male allies and anyone who wants to help fight gender bias
Recognising and understanding intersectionality: the overlapping of gender bias with other types of discriminatory behaviour
Session duration and format:  40-60 minute virtual keynote OR 60-90 minute virtual workshop with breakouts
And…back by popular demand: Shola's 2021 IWD keynote is also available for IWD 2022 as an alternative to 'Break the Bias'. Take your pick!
SHOLA'S INTERNATIONAL WOMENS DAY 2021 – FEATURED KEYNOTE:
***CHOOSE TO CHALLENGE: The D.I.V.A. way***
For IWD 2021, Shola Kaye shared how we can all be D.I.V.A.S. in the workplace, elevating our voices, increasing visibility, and creating opportunities for permanent change.
Challenging the status quo can be tough, and when we're under pressure at work, instead of speaking up it can sometimes seem easier to take a back seat.
This celebratory, interactive keynote, with live demonstrations, chat and real-time Q&A,  is designed to support you in being seen, heard and valued. You'll leave with practical communication tools to help you become more:
*DYNAMIC – Stop being a wallflower and instead, receive the attention you deserve during meetings and high stakes conversations
*INSPIRING – Develop a powerful brand story and use your career challenges to motivate and mobilise others
*VALUABLE – Share your opinion with clarity and precision using a simple but effective communication tool
*AUTHENTIC – Determine your communication values and develop an unshakeable foundation for speaking up
*SUPPORTIVE – Pick up strategies to amplify the voices of your colleagues and peers
Everyone can learn from this talk, not just women. We can all be D.I.V.A.S.
Optional keynote + book package – Celebrate IWD by purchasing reduced price electronic copies of Shola's Amazon.com bestselling book 'How to be a D.I.V.A. at Public Speaking' for your delegates.
Being a D.I.V.A. at communication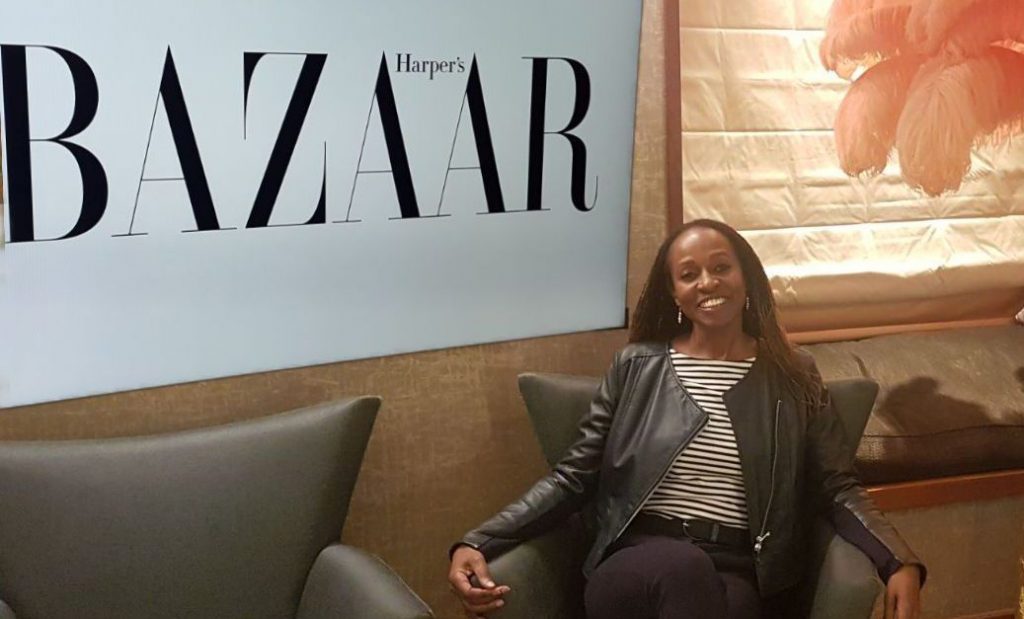 Looking for a super-engaging speaker (online and off), MC or chair?
Shola is the perfect facilitator for your next Board/Exco meeting; Diversity, Equity & Inclusion event; or Employee Resource Group session.
She shares personal stories to connect with her audience as well as useful, applicable tools and insights that delegates can immediately put into practice.
Sessions are inspiring and informative with actionable takeaways.
Virtual sessions are interactive and include chat, polls and breakouts to keep everyone involved.
Some of the conferences Shola has been asked to present at include:
Women in Engineering
Women in Tech
Women in Tech Festival
Women in Law
Women in Shipping
Women in Pharmaceutical Manufacturing
Women in Automotive
Women in Data
She runs sessions for senior leaders on Inclusive Leadership.
Shola has moderated conference sessions on topics such as futurism, recruitment, and marketing innovation.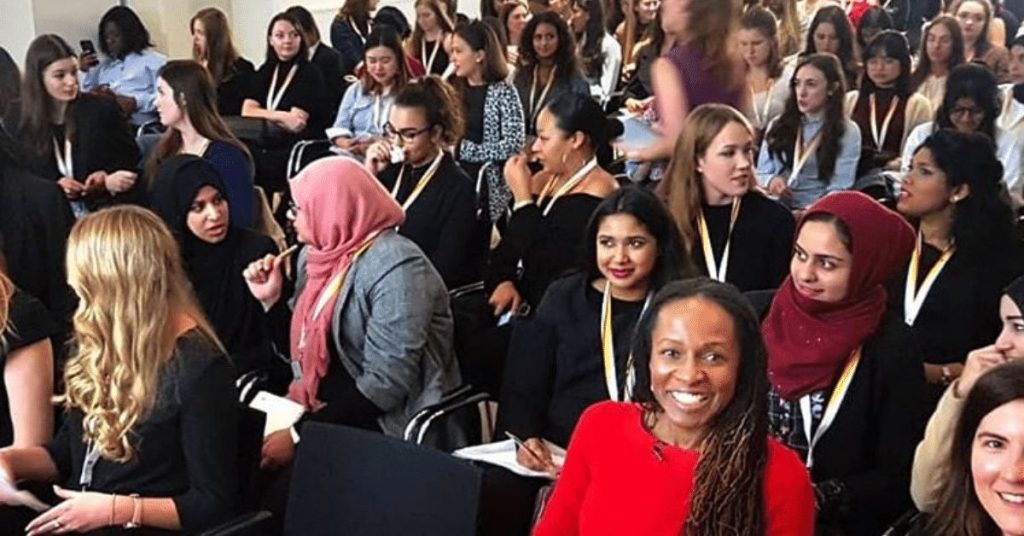 Keynote speaker at the Royal College of Engineering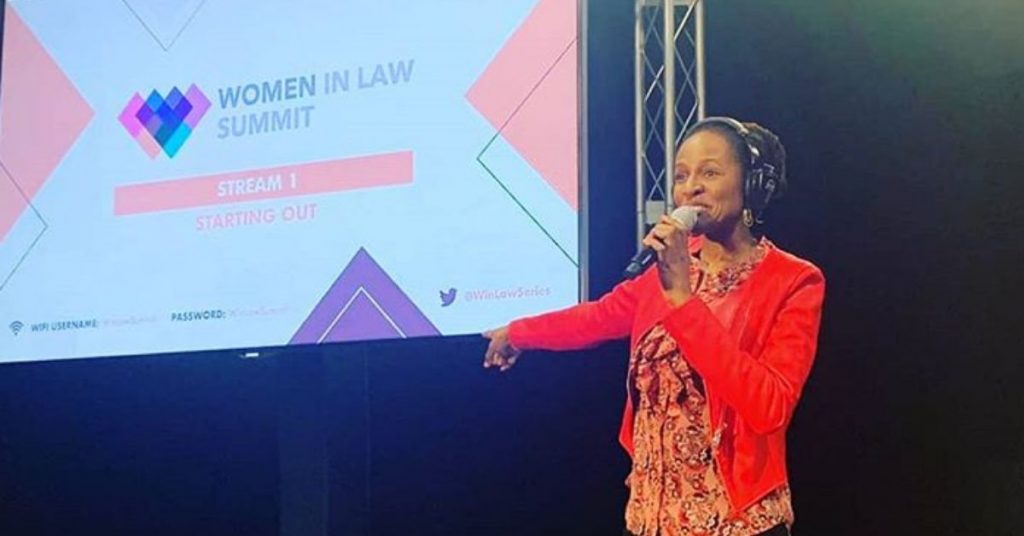 Conference chair at Women in Law
What do people say about working with Shola?