Is your team low energy or lacking in confidence when it comes to speaking on video and at events?
What's that costing you in terms of lack of impact, lost business and poor communication with colleagues, clients and prospects?
Maybe your teams are performing poorly because information isn't shared in a clear and timely way?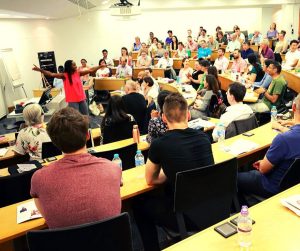 Enjoyable, with long-lasting impact
Learn strategies used by top speakers that will last you a lifetime. Whether you're pitching for business, briefing your team or speaking to stakeholders, the confidence and tools you'll take away will serve you long into the future. Classes are delivered by a high energy, high impact professional performer – you won't be bored!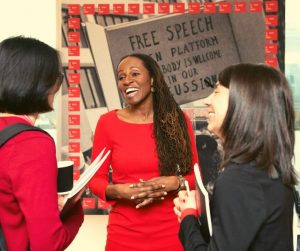 Rapid results
Your people will walk out of the session feeling inspired and ready for action! They'll map out ideas for their next speech or video presentation, discover their authentic presentation style and learn handy frameworks and tools that take the guesswork out of creating presentations, whether online or in-person. You'll leave well prepared and motivated to get started.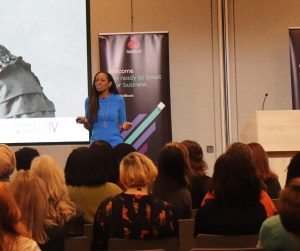 Virtual training delivery
Classes are delivered virtually for your convenience. All classes are interactive, engaging and involve plenty of practical exercises with full participation via breakout rooms, chat function and more. Sessions are lively and high value, even online. No need to book a training room or venue. We can supply the platform if needed.
Classes and coaching are fully customised to your needs
All programmes are tailored to your group. A typical workshop would include much of the list below.
You will learn:
How to shine on camera
How to keep the energy up when presenting on video
Strategies for keeping your presentation interactive and engaging, even online
The key questions to answer before you write your talk
A proven structure that takes the guesswork out of writing your talk
How and when to use slide software like PowerPoint
How to open and close with impact
How to become an inspiring and persuasive storyteller
Simple, effective storytelling frameworks that will help you connect with your audience
How to become a more dynamic and engaging speaker
Ways to energise and uplift your audience
How to use your voice and body for greater impact, increasing your gravitas and presence
How to develop your unique, authentic style as a speaker
Ways to overcome anxieties and fears
How to confidently manage a Q&A session
You can also request modules on:
How to speak and think on your feet (make stress-free impromptu presentations)
Gravitas and personal impact (speak to the C-suite with ease)
Influence and persuasion (read people better and pitch with power)
Hedging techniques (come out on top even during tough Q&A sessions)
Pitch on camera (simple frameworks to help you excel at promo and social media videos)
Teach on camera (how to deliver clear and easy to understand online course materials)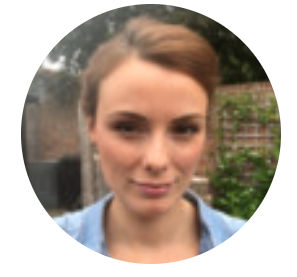 It was a really enjoyable evening and everyone commented on how much they had learnt, also how Shola was so friendly and engaging.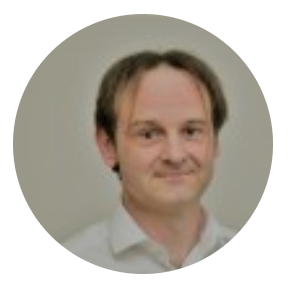 I've been to a couple of courses on presentation skills in the past and this was the most enjoyable and relatable.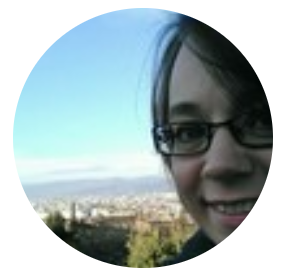 Shola's guidance helped to transform my presentation into something that an audience would want to listen to.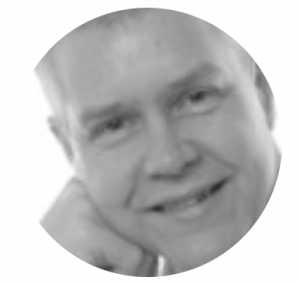 Engaging, energetic, lively and wonderfully clear, she left us with a number of strategies to field impromptu questions and personally I found them easy to use and utterly effective.
An understanding, expert coach
I'm Shola, your coach!
And I understand how you and your team feel. I know what it's like to be a reluctant speaker, nervous to present and concerned  about not being engaging enough to hold an audience.
And these days, because online audiences have SO many distractions around them, it's especially important to have techniques at your disposal to grab and keep their attention.
In my early days working in corporations in the USA and the UK, I myself experienced public speaking anxiety. That's why I go out of my way to make classes engaging, effective and enjoyable.
These days, I'm an award-winning speaker, an author and a professional entertainer, having performed on stages around the world for more than 15 years. With mentions in Forbes and features in Marie Claire, as well as being a guest commentator on the BBC, I'm a recognised communication specialist and I'll help your team become confident communicators.
If I can turn my communication around, you and your team certainly can too!
My video blog and podcast on public speaking are top-rated and I'm a LinkedIn Learning instructor with tens of thousands of students around the world. 
I've worked with clients across a variety of industries, including tech, engineering, healthcare, finance, professional services, event management and shipping.
SO WHAT'S NEXT?
Aherrm. Get in touch! 
There's no time like the present. So drop me a line.
STEP 1
You can:
Email me at hello@sholakaye.net
Give me a call at +44 7734 963 593 or
Fill out the easy Google Form below.
STEP 2
I'll ask you for more information and we can have a no-obligation chat to find out exactly what challenges your team is facing and what help they need.
If you decide to go ahead I send you a questionnaire so you can share exactly what you'd like the session to achieve.
I always tailor my solutions to each and every client's circumstances and I'll work with your budget by adjusting the amount of content and length of the session.
STEP 3
We agree on outcomes, logistics, your investment and I deliver!
Your team become powerful, confident, effective communicators and everyone's happy!
So let's get started – reach out to me today.