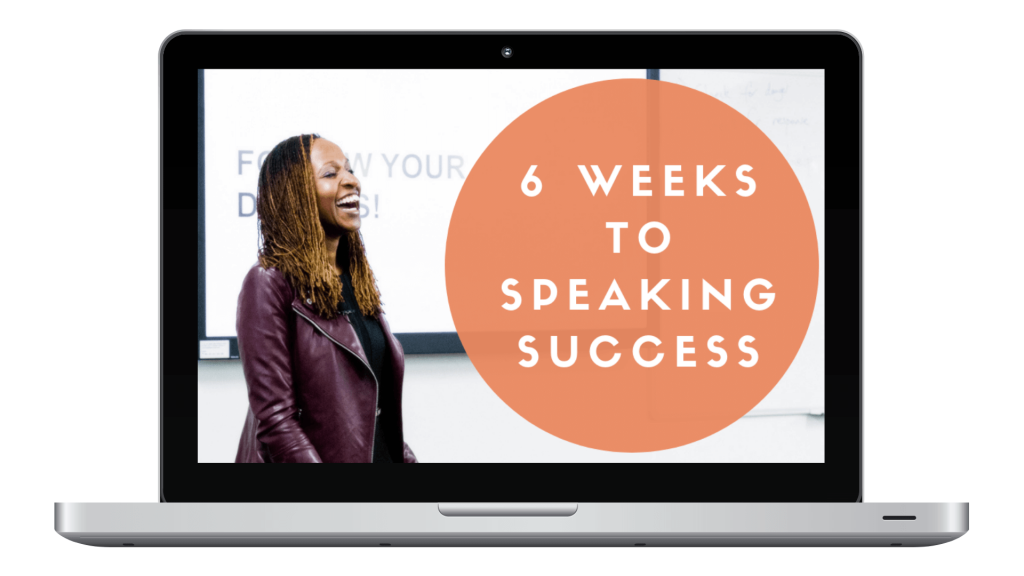 6 WEEKS TO SPEAKING SUCCESS!
THE ONLINE PROGRAM
An easy-to-use system to help you build confidence, wow your audiences and be YOU on stage.
Maybe you've done some public speaking before but you don't have much training and worry that you're not doing it 'right'?
Do you want to experience joy on stage, rather than anxiety?
Would you'd love the freedom to be yourself in front of an audience?
Maybe you'd like to feel confident, in control and poised as a speaker…to enjoy every moment of your talk and be fully present to your audience, rather than feeling that you can't wait to get out of the spotlight.
***
If so, this course is for you!
I share with you the exact strategies and frameworks I use personally, and that have helped thousands of speakers.
You'll learn to:
Become  a lively and engaging speaker
Enjoy speaking on stage in front of groups
Make sure your audiences feel valued and understood
Overcome nerves and feel confident on stage
Be the best speaker you can be, as YOUR authentic self
And much, much more…
I share my personal secrets and advice from speaking to and performing for thousands of people worldwide over the past 10 years.
We'll work through 6 modules together.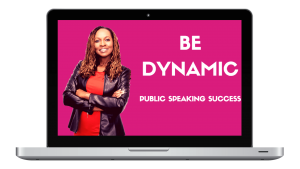 Module 1: Be a Dynamic Presenter
This module will help you:
engage your audience

open and close your speech with energy and create dramatic shifts during your presentations

use vocal variety to keep your audience interested

Use interesting language and rhetorical devices to make your talk memorable

Understand what your body language is saying to your audience

Ground yourself even while you keep your energy high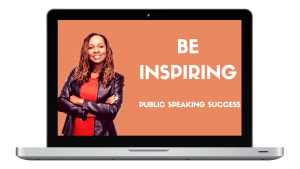 Module 2: Be an Inspiring Presenter
This module will:
Introduce you to three popular storytelling frameworks that you can use during your presentations. This will enable you to inspire your audience and to connect with them.

Show you how to use language and questioning techniques to draw in your audience and help them feel included in your talk.

Explore the power of personal stories and how vulnerability leads to connection and inspiration.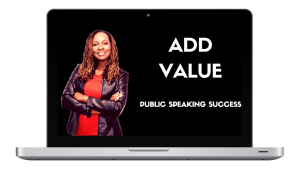 Module 3: Be a Valuable Presenter
In this module you'll explore and learn about:
your audience research and what you need to know both beforehand, and on the day, for your public speaking to be a success

your speech type and speech structure and look at two vital questions you need to ask before and while you write your speech

your slides and discuss the main things you need to know to keep them looking sleek and uncluttered

public speaking language and speech writing techniques that will help the audience better understand your points

ways to open and close powerfully when public speaking

how to run a public speaking Q&A session so that you come out looking in control and on top of your content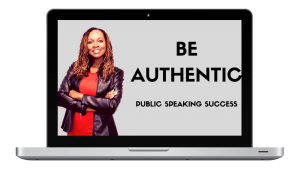 Module 4: Be an Authentic Presenter
You'll complete exercises that will help you:
reduce stage fright

overcome public speaking fears

reinforce your true message

play to your strengths

be more fully yourself when 'on stage' public speaking

reduce impostor syndrome

discover your public speaking style

tell meaningful stories that increase the know, like and trust factor.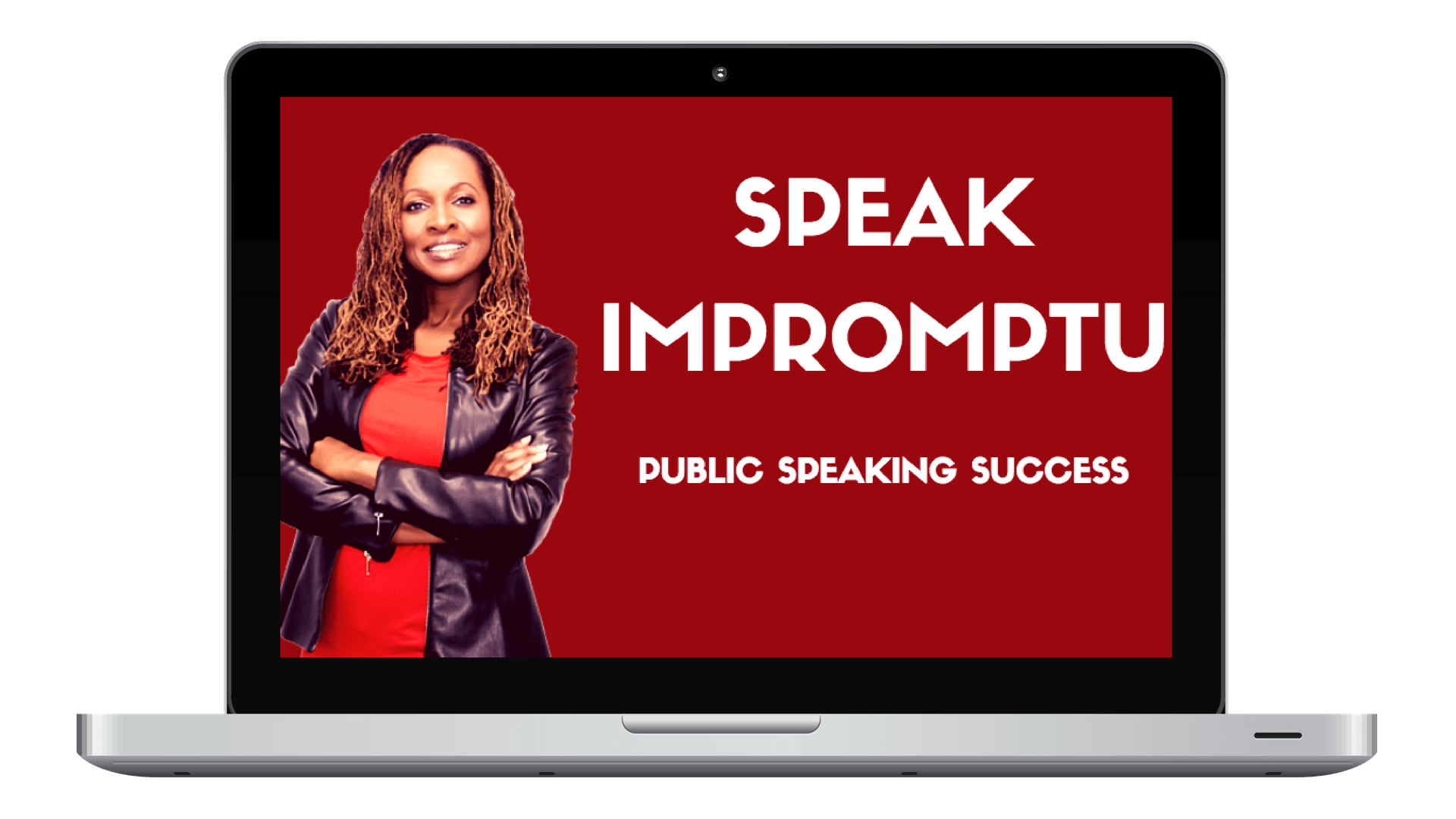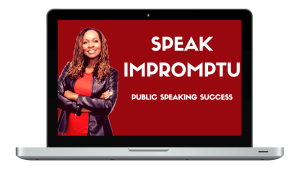 Module 5: Impromptu Speaking Success
Have you ever been in the situation where you've been asked to 'say a few words' and you're stumped?
Or you've turned down an amazing opportunity to speak because you didn't feel prepared? Baby, those days are over!!
In this module you'll learn how to:
Speak off the cuff for up to 4 minutes

Have a sound knowledge of some public speaking speech frameworks you can use during impromptu speaking

Understand how to expand upon a subject when public speaking, even when you don't have a great deal of knowledge on it.