Speech Descriptions
From company-wide keynotes, to leadership training, to small-group strategic action sessions, Shola's programmes are customised, relevant, and actionable. She'll sit with you, taking the time to discover the nuances of your organisation, ensuring that your speech feels tailor-made for your audience.
Shola delivers virtually, and has a global client base. She's culturally sensitive, understanding that different audiences respond better to different examples, analogies, and stories.
Her programmes are super-engaging and highly interactive, as Shola loves involving her audiences through polls, Q&As, and chats. She likes to call her speeches 'conversations' and, because of the high levels of customisation and interplay, no two sessions are identical.
Expect inspiration, interaction, and insight!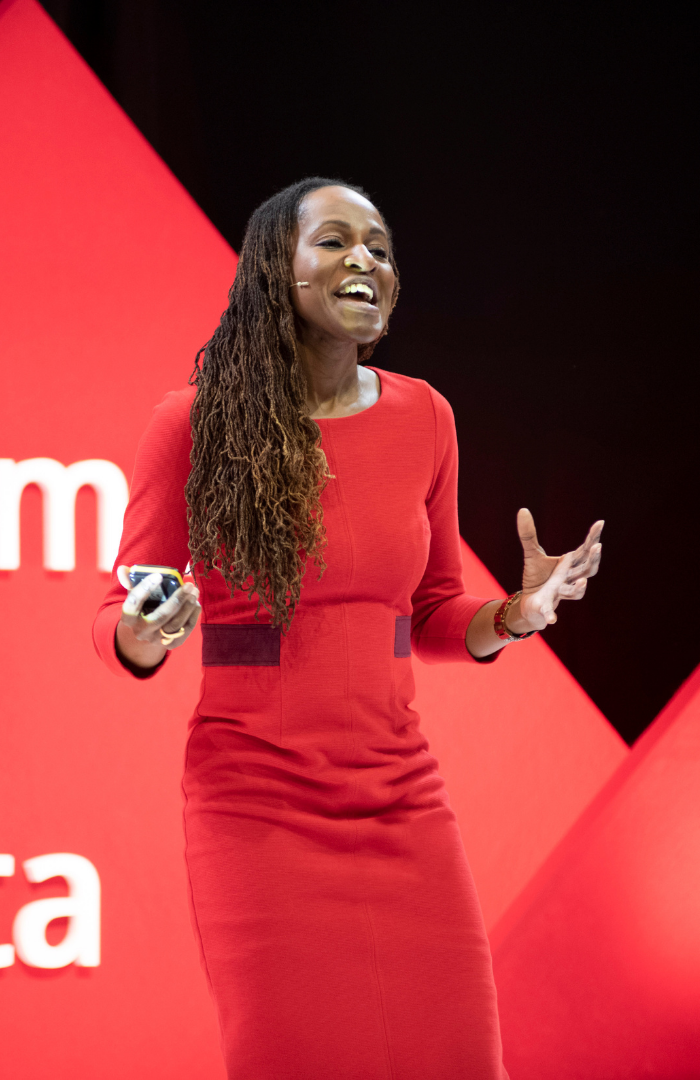 CULTURE, D.E.I., Leadership: Elevating Empathy
– To increase inclusion, productivity and engagement (Suitable for all employees and delegates)
Creating a workplace where everyone feels that they belong is more important than ever before, but how can you build supportive, cohesive environments within your organisation?
This is a high-impact, inspiring keynote. You'll walk away with the tools and the inspiration to become a more compassionate and effective leader, manager, or individual contributor. It can be modified for senior leaders, management, and whole-company keynotes. We'll look at the important themes of  curiosity, courage and being a catalyst and you'll understand the vital components of empathy, how to be compassionate while avoiding burnout, and why skills like emotional intelligence are in high demand.
Learning objectives:
Understand the different types of empathy and their impact on your well-being
Find out how empathy can have an effect upon diversity, inclusion, engagement, retention, innovation, and happiness
Walk away with a simple three-step framework for being empathetic in nearly every situation
Watch a live demonstration or (optional) participate in a short breakout to discuss and practise the strategies
Optional download, The 30 Day Empathy Plan, contains conversation starters and simple strategies to help you keep the momentum up, providing reminders and prompts to take action
Keynote or workshop
Virtual session? We'll use chat and other forms of interactivity to encourage engagement.
Are you ready to implement a company-wide Diversity & Inclusion program? Find out about 'The Empathy to Equity Blueprint', Shola's comprehensive D.E.I. offering of workshops, keynotes and video content.
The Empathy to Equity Blueprint is a series of high impact sessions that cover essential topics such as: Empathy skills for leaders; Running inclusive meetings; How to break bias; Challenging conversations; and Microaggressions.
Book a keynote to raise awareness and then let us partner with you to create lasting behaviour change with our workshops and other content.
LEADERSHIP, DIVERSITY & INCLUSION: INCLUSIVE LEADERSHIP
– Equip your leaders with the skills and knowledge to combat bias and foster belonging
It's 2022 and, more than a year after Covid hit, we know that many workplaces will never be the same again. That's why leaders need an expanded repertoire of skills and know-how to ensure staff are engaged, happy and productive. In this highly impactful programme, leaders are given the skill set to flourish in today's complex work environments, managing ever more diverse and demanding teams.
Learning objectives:
Understand the importance of listening and empathy for building trust and engagement

Recognise the importance of DEI initiatives, from a human and business perspective

Discover what it takes to develop an environment of psychological safety 

Walk away with strategies to improve emotional connection during virtual communication

Recognise the most prevalent biases in the workplace and how to break them

Review the employee life-cycle, including recruitment, hiring, development, and promotion, learning practical strategies to increase equity at each stage

Understand microaggressions, their damaging impact and how to respond to aggressors

Learn about allyship and go beyond by becoming an accomplice
60 – 120 min virtual workshop or half-day/full-day seminar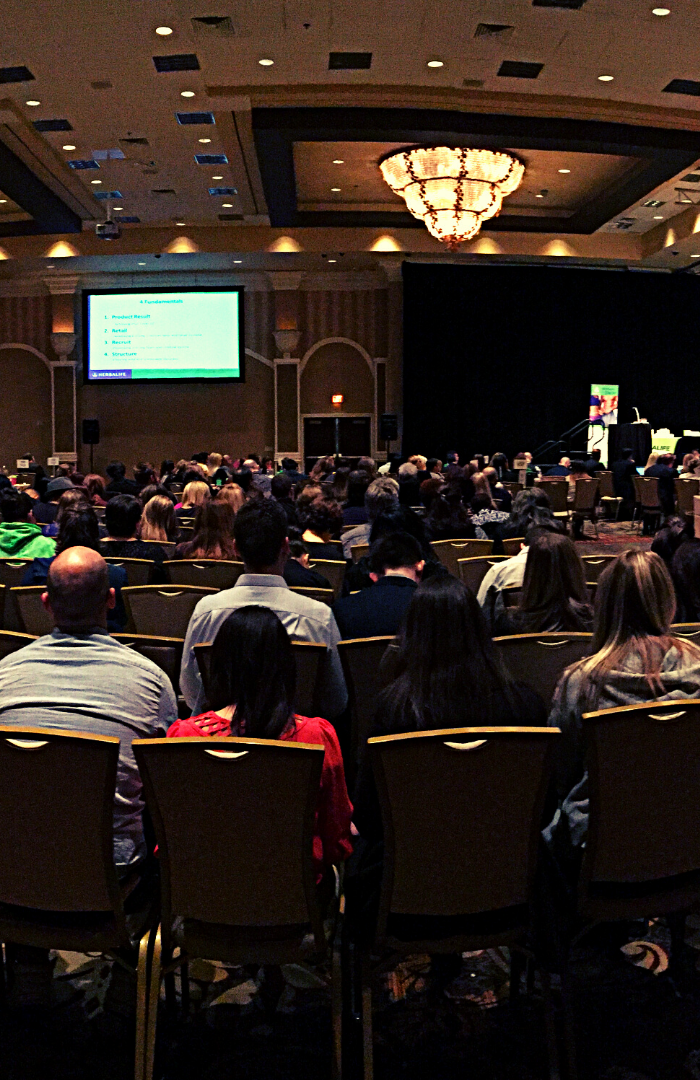 LEADERSHIP, CULTURE, PERFORMANCE: THE MODERN LEADER FOR THE FUTURE-READY ORGANISATION 
– Essential leadership skills, tools and mindset changes for a successful, sustainable company culture (Session is suitable for senior leaders, managers and emerging leaders. It may be adapted to suit all employees)
This essential keynote is designed for organisations that want to thrive during our current challenging times, developing a culture of engagement, belonging, collaboration and success.
Command and control leadership styles no longer work. But how do we go from a top down, transactional environment to one that's transformative and sustainable? Your leaders need an updated mindset and skillset. They must view today's shifts and demands as opportunities for growth, innovation and inspiration rather than burdens on top of an already challenging workload.
This interactive, high energy keynote provides opportunities for interaction and reflection as well as practical tools and recommendations.
Learning objectives:
Recognise the desperate need for a change of leadership behaviour in today's workplaces

Understand why the old approach, based on efficiency, KPIs and SLAs is no longer the most effective way to lead, motivate and inspire

Learn the key behaviours modern leaders must demonstrate, including learning agility, being a leader-coach, creating a value-based culture, and an environment of belonging

Develop the mindset of a future leader including being compassionate, collaborative, curious, courageous and connected 

Reflect on your current skillset as a leader and why someone would choose to follow you
Get inspired about the future and identify key areas you need to develop
Keynote or workshop
CULTURE, LEADERSHIP COMMUNICATION, PERFORMANCE: DELIVERING EFFECTIVE FEEDBACK WITH EMPATHY
– Develop the skills to support and co-create your colleagues' success (Session is suitable for all employees, not just managers)
At work and in our personal lives, delivering effective feedback is a valuable skill. Delivered in the right way, feedback can be empowering, inspiring and can drive an individual, and their team, towards fantastic success. 
However, delivered in the wrong way, feedback can be divisive, demotivating, and destructive. And when we avoid giving feedback to spare someone's feelings, the eventual outcome can be just as damaging. 
So what's your intention as a manager? Is it to break or build? To crush or to co-create? Do you restrict your feedback to the obligatory once or twice a year, or do you feedback continuously, increasing the motivation and confidence of your team members?
This interactive, high energy keynote contains insightful stories,  impactful data, and valuable tools  you can use again and again. 
Learning objectives:
Understand the importance of providing ongoing, tailored, empathetic developmental feedback

Explore the repercussions of poor feedback styles such as The Drive-by, The Comparison, The Public Humiliation, and The Wrecking Ball

Discover the four elements required to create psychological safety so that your feedback is well-received

Take away an effective strategy for delivering feedback as an individual contributor

Learn three different feedback frameworks and the pros and cons of each
Keynote or workshop