PUBLIC SPEAKING WORKSHOPS
Corporate Masterclasses and Workshops
Effective, enjoyable, tailor-made
Off the shelf is B.O.R.I.N.G. That's why I take your needs into account before creating your masterclass or workshop.
From showing you how to peep 'behind the curtain' and deconstruct a great presentation, to using examples from your industry, it's my job to create classes that fit your requirements like a glove.
I always arrange a pre-session phone interview with you or your team to find out the challenges you're facing and why you need my help.
I create a day or series of days of training that work with your schedule. And you can mix and match from any of the content I offer.
Why send your team to a cookie cutter workshop when they can attend a bespoke class?
It's like comparing fast food to having a top chef come to your home with a special menu for you and your guests.
Find out how I'm not the same as your typical speaker coach.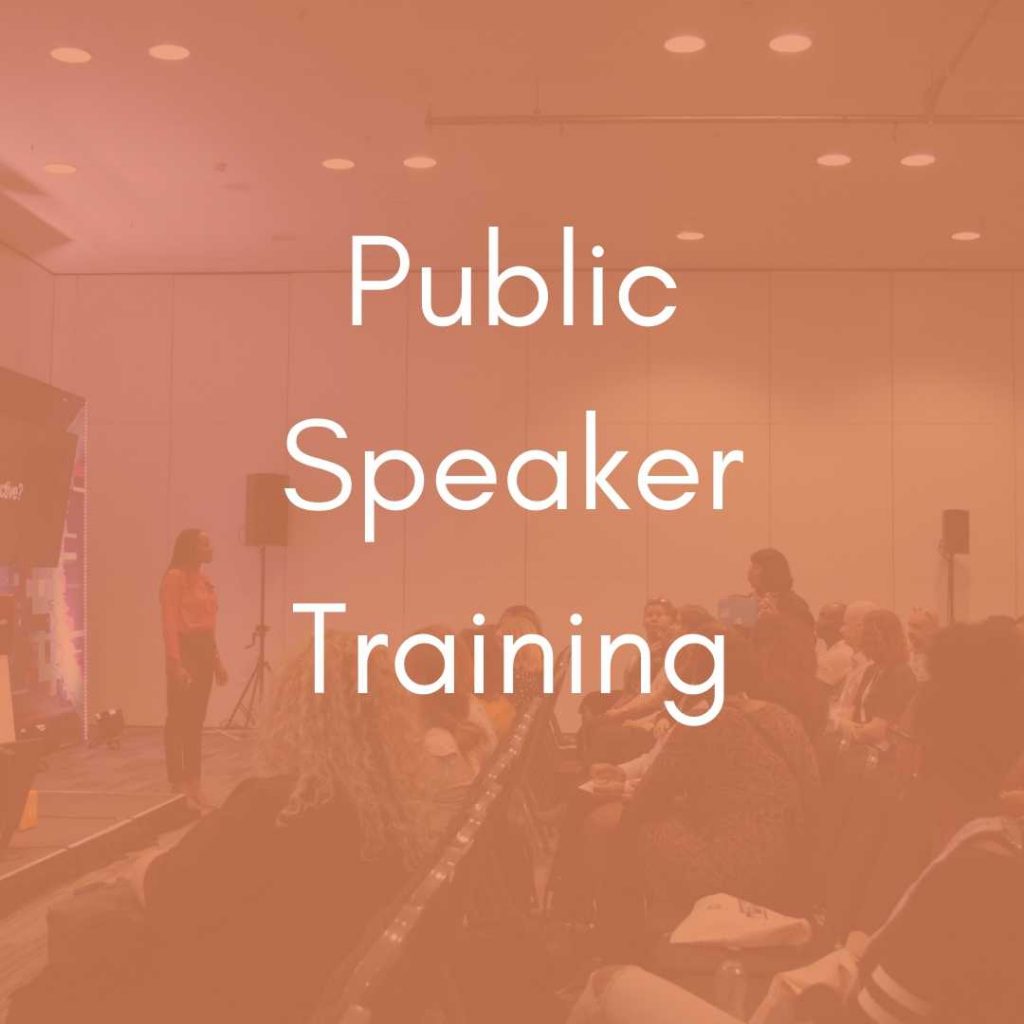 Public Speaking Classes
Effective, enjoyable, practical
Not everyone wants to present, but it's an incredible skill to have.
As someone who was once a very nervous speaker, I understand what fear of public speaking feels like.
That's why my classes are informal and insightful. I share tips and advice to take the stress out of speaking.
Most importantly, I work with attendees to help them be themselves on stage so they feel comfortable and at ease during their presentations.
The Curriculum
First, using my D.I.V.A. methodology I share the fundamentals of public speaking. How to be:
engaging and dynamic on stage
inspiring by connecting using the power of stories
clear and to the point with a valuable, easy-to-follow structure
yourself on stage so your confidence comes from an authentic place
Attendees learn to:
deal with anxiety and public speaking fears
make their talks interactive and punchy so the audience wants more
tell stories that are vibrant and persuasive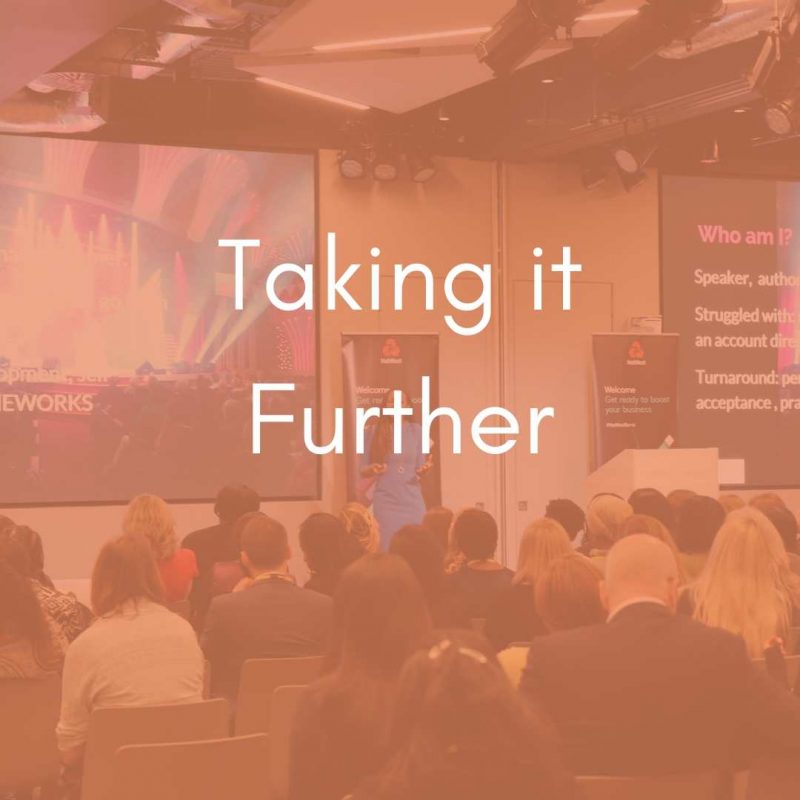 Taking it further
What I love about working with clients is providing bespoke classes based on their precise needs. No 'off the shelf' solutions here!
That's why we also explore:
your body language and how it's interpreted by the audience
your persona as a speaker and how to give your audience a richer experience
using NLP to feel amazing on stage
how to handle your Q&A session the right way
how to open and close with a bang
how to transition through your presentation in a way that sells in your ideas before you even share them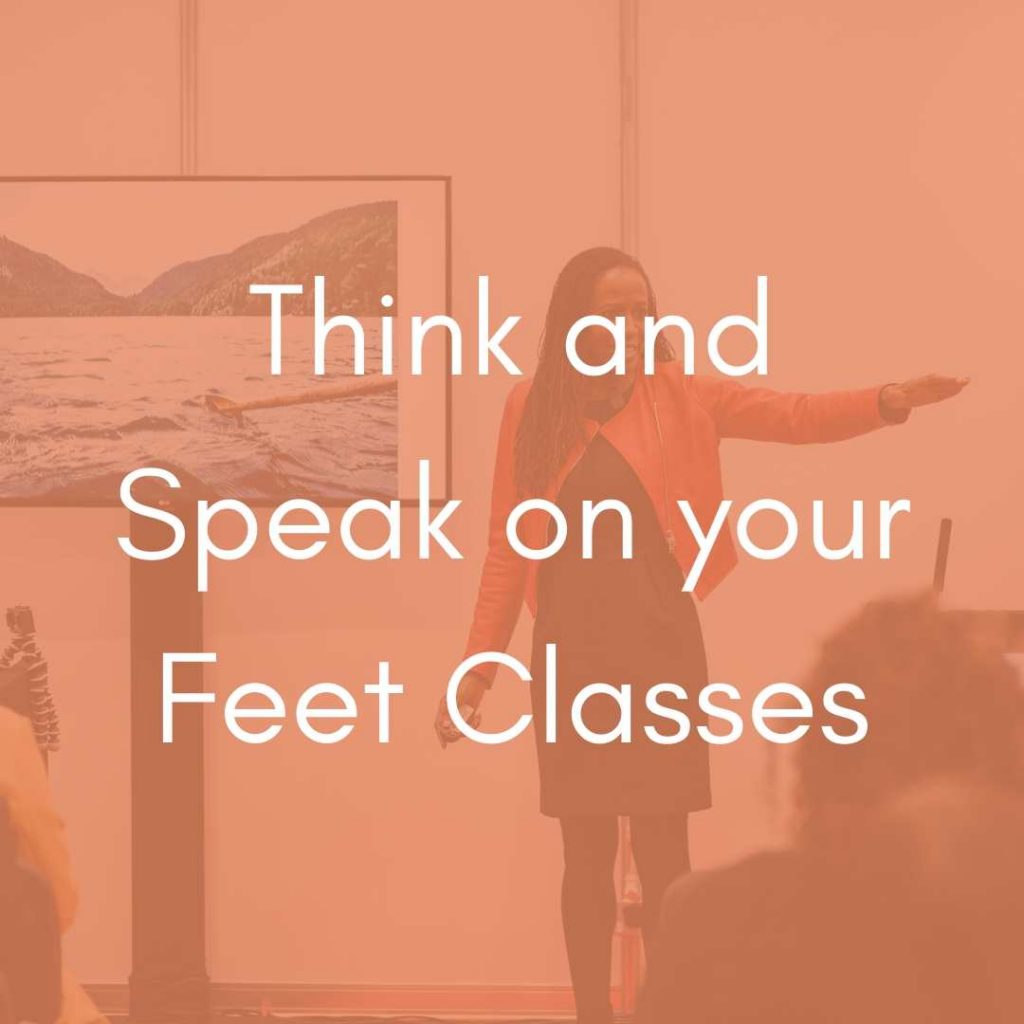 Worried about a big meeting where you'll have to speak off the cuff?
Our Speak Up On The Spot training will help! No more fuzzy answers that wander all around town.
You'll learn:
how to speak up with gravitas and presence
a variety of frameworks for sharing opinions, stories and results with punch and clarity
how to pitch your ideas so people listen
how to handle that 'under-pressure' feeling
how to hedge when you don't want to answer a question directly
Testimonial
"All sections of the workshop were relevant to everyone, no matter what industry sector they were in. There was full participation from the group and high levels of noise in the room!  Everyone was talking with their partner at every opportunity. Exercises were clearly explained and the content assumed a level of seniority and wasn't at all patronising. I would highly recommend this workshop to colleagues and associates." – Charlotte Rottenburg, Hearst Live/Harper's Bazaar
Julie Lithgow, Director of the Institute of Chartered Shipbrokers
Companies I've performed for or worked with:
Qualifications
Clients include Deloitte, The Financial Conduct Authority, BUPA
Author of Amazon.com bestseller 'How to be a D.I.V.A. at Public Speaking'
Author of soon to be released 'Speak Up On The Spot'
Jenny Seagrove Speaker Award 2016 (awarded top mark worldwide)
TEDx Speaker on Empathy in the Workplace
Featured in Marie Claire, Harper's Bazaar, The BBC, Forbes
B.A. Natural Sciences, Cambridge University
Postgraduate Certificate of Education, Oxford University
Master of Science (Analytical Chemistry), Emory University, USA
Qualified NLP Practitioner
Former Management Consultant and Account Director in New York and London
Coached numerous private clients including lawyers, project managers, engineers and entrepreneurs
Why choose me?
My strengths lie in assisting my clients with the creation of a highly structured, easy to follow presentation that is also entertaining and actionable. I help clients break down complicated or dense information and communicate it in a way that's interesting and easily understandable to non-technical audiences.

I help my clients with delivery and overcoming nerves, building their confidence with a bespoke approach. I equip clients with the tools they need to continue creating powerful and engaging presentations long after the coaching contract is over.

I have a corporate and scientific background coupled with more than 15 years in the role of professional entertainer and have performed for tens of thousands of people internationally.

As a both an award winning speaker and a professional singer, I also show my clients how to maximise the use of their voices, employing a range of vocal exercises to increase volume (as needed) and to improve tone and expression.

With training in Stand Up Comedy, TV Presenting, Sales and more, I bring a wide range of skills to the table, helping my clients gain confidence and project a powerful and influential stage presence.