How Can We Help?
Search for answers or browse our knowledge base.
Keynote speaking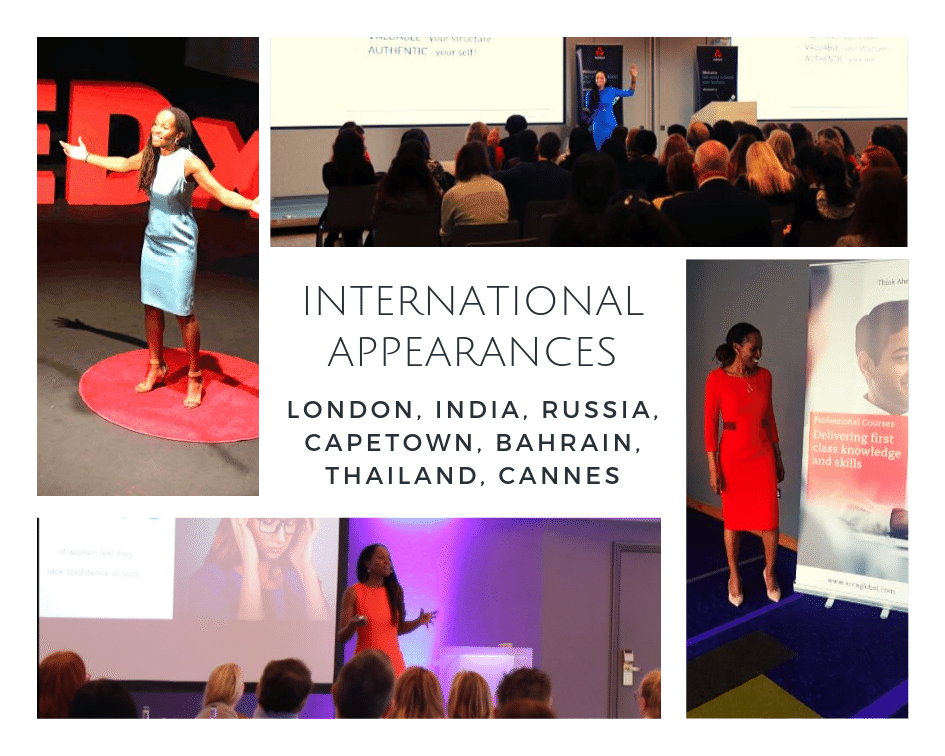 Award-winning speaker and author
Shola Kaye MSc is an award-winning speaker and author who spent the first part of her career in IT consultancy in the U.S.A. and the U.K. Her experiences as a minority: black, female and introvert, led to an interest in learning to create inclusive workplaces with open, supportive communication. Shola went on to become a professional performer, appearing on stages around the world.
Today she blends her background both in the workplace and as an entertainer, to share clear, effective communication frameworks that help people work better together. These are delivered in a high impact, engaging and entertaining style.
Typical events include global company keynotes, leadership development sessions, employee network meetings, women's summits and industry conferences.
Virtual and in-person interactive keynotes, and longer strategic action sessions
Her most popular sessions include:
EMPATHY, DIVERSITY & INCLUSION: Walk away feeling energised and inspired by this keynote talk, suitable for company-wide and global events, DEI events and leadership conferences (30-60 min keynote)
EMPATHY AT WORK: You'll leave feeling well-informed and equipped for action after this practical session (30-60 min keynote)
EMPATHY, UNCONSCIOUS BIAS & ANTI-RACISM: Unconscious bias training by itself can be ineffective and even counterproductive. This fresh approach couples empathy skills with implicit bias and anti-racism training. A look at how to handle difficult conversations gives attendees the tools to continue this work beyond the session (90min – 3 hour session)
EMPATHY FOR LEADERS: Boost employee engagement, loyalty, belonging and productivity. Equip your leaders for the many challenges of today's workplace, taking their people management skills to the next level with these practical and common-sense sessions (60 minute keynote, 3 -8 x 60 minute sessions, half or full day)
THE COURAGE TO FEEEL (sic): Struggling to empathise in today's challenging work environment? You'll walk away with two new frameworks and the skills to help you and your organisation create a system for everyone to feel heard and understood, regardless of time limitations and project pressures (2×90 min to half day)
To receive a PDF with a full description and learning outcomes of all talks and sessions, email info@sholakaye.net
______________________________
Shola Kaye is an award-winning speaker, author and professional speaker coach with clients around the world. Her work has been mentioned in Forbes, Harper's Bazaar and on the BBC.
Need a speaker or a top notch coach to work with your people?
– Get in touch at support@sholakaye.net
– Organisations: book Shola to work with your team https://sholakaye.com/public-speaking-coach
– Need a speaker for your event? https://sholakaye.com/speaking
– Individuals: download a free guide to help you structure your next presentation quickly and easily https://sholakaye.com/shortspeech
– Individuals and business owners: download a free guide to help you find more speaking opportunities https://sholakaye.com/27places